Posted by Elaine Tu on Jul 2nd 2019
Celebrating a national holiday comes with its fun and its consequences. Whether you're going to be out all day in the sun, or partying 'til the early morning, let's make sure your well-equipped for the potential recovery the next day. Here's your Independence Day survival pack for staying hydrated, safe, and ready for pure, uninhibited fun.
Sunscreen
Skin damage is real, and you don't want it. Not for your health and not for your appearance! Sunscreen protects from sun damage, premature aging, and skin cancer. You need to be wearing sunscreen every single day, and the fourth of July should be no exception!
External charger
Bracing for a long day ahead, you don't want to be caught with 2% battery life in a crowd and looking for your friends. You'll probably want to take an obscene amount of video and pictures to remember this day with family and friends too, so go prepared.
LARQ Bottle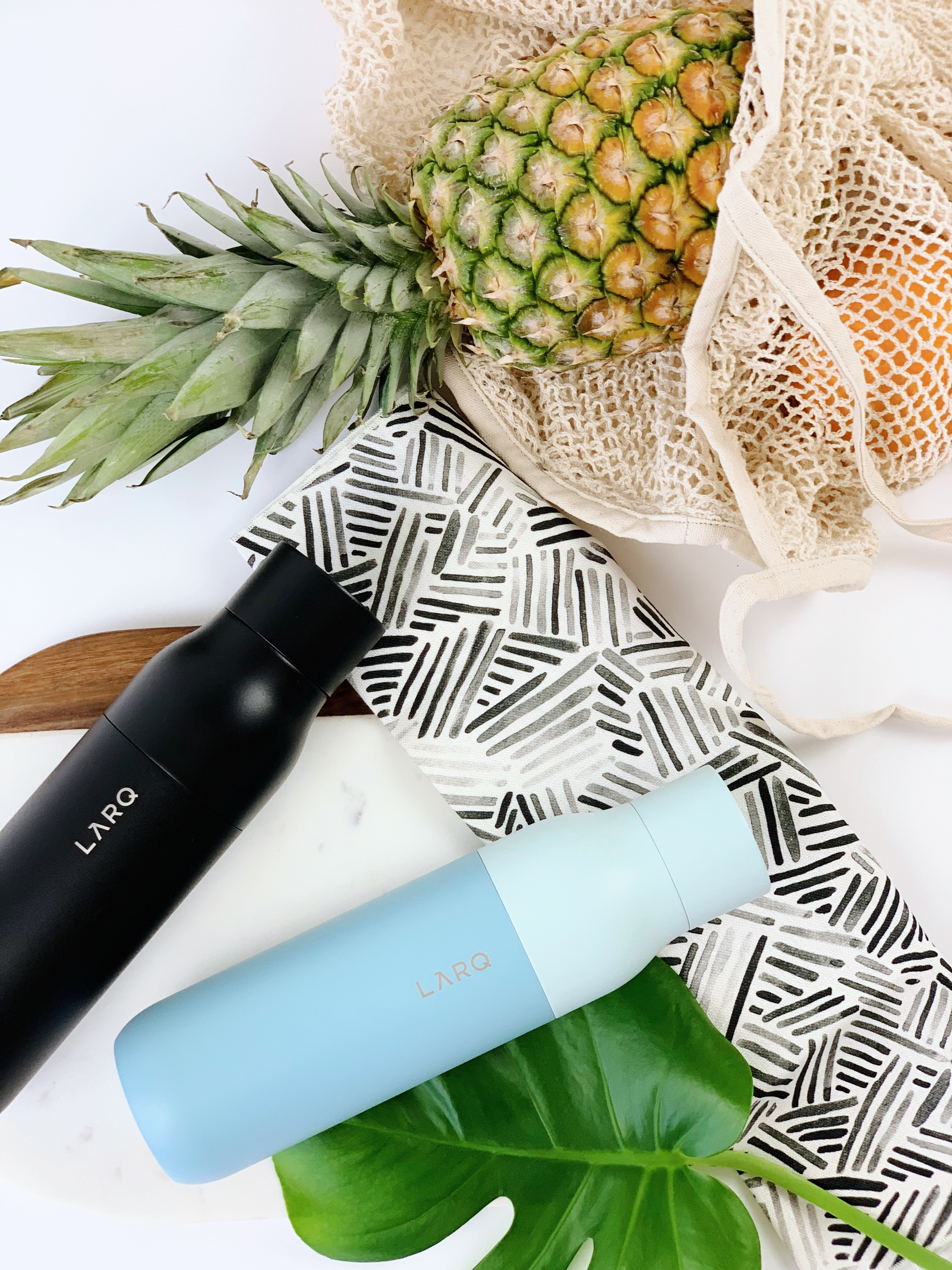 Hydration is key to not getting a heat stroke! If you're going to be enjoying the hot weather outside, make sure you're drinking enough water. The LARQ Bottle self-cleans and purifies so you can fill up with confidence at the park water fountain, sink, or at a neighboring restaurant. Don't leave home without yours!
Cure Hydration
Drinking and being in the sun all day can drain you of energy and dehydrate you. Hydration packets that are packed with electrolytes (without the added sugar) are perfect for hot summer days like this. Carry some Cure Hydration packets with you to stay extra hydrated!
Hat
A hat will help block the sun's UV-rays from your eyes and your face to add some more sun protection for you. If you're spending a full day in the sun and don't have time to apply, a hat is the next best thing!
Sunglasses
The sun's UV rays aren't only damaging to your skin but also your eyes. Enjoy your time in the sun without damage to your eyes and wear your sunglasses!
Picnic blanket
Photo by S O C I A L . C U T on Unsplash
If you plan on watching fireworks, a picnic blanket is always a good idea. Your friends will praise you for your preparedness, trust us.
Light jacket
We might sound like your mom chasing after you to bring a jacket, but you can't deny that there have been oddly cold nights on the Fourth! A jacket or blanket is a good idea to bring so you can stay out later into the night and enjoy yourself without the chill--at least not that kind of chill.
Eat water-abundant foods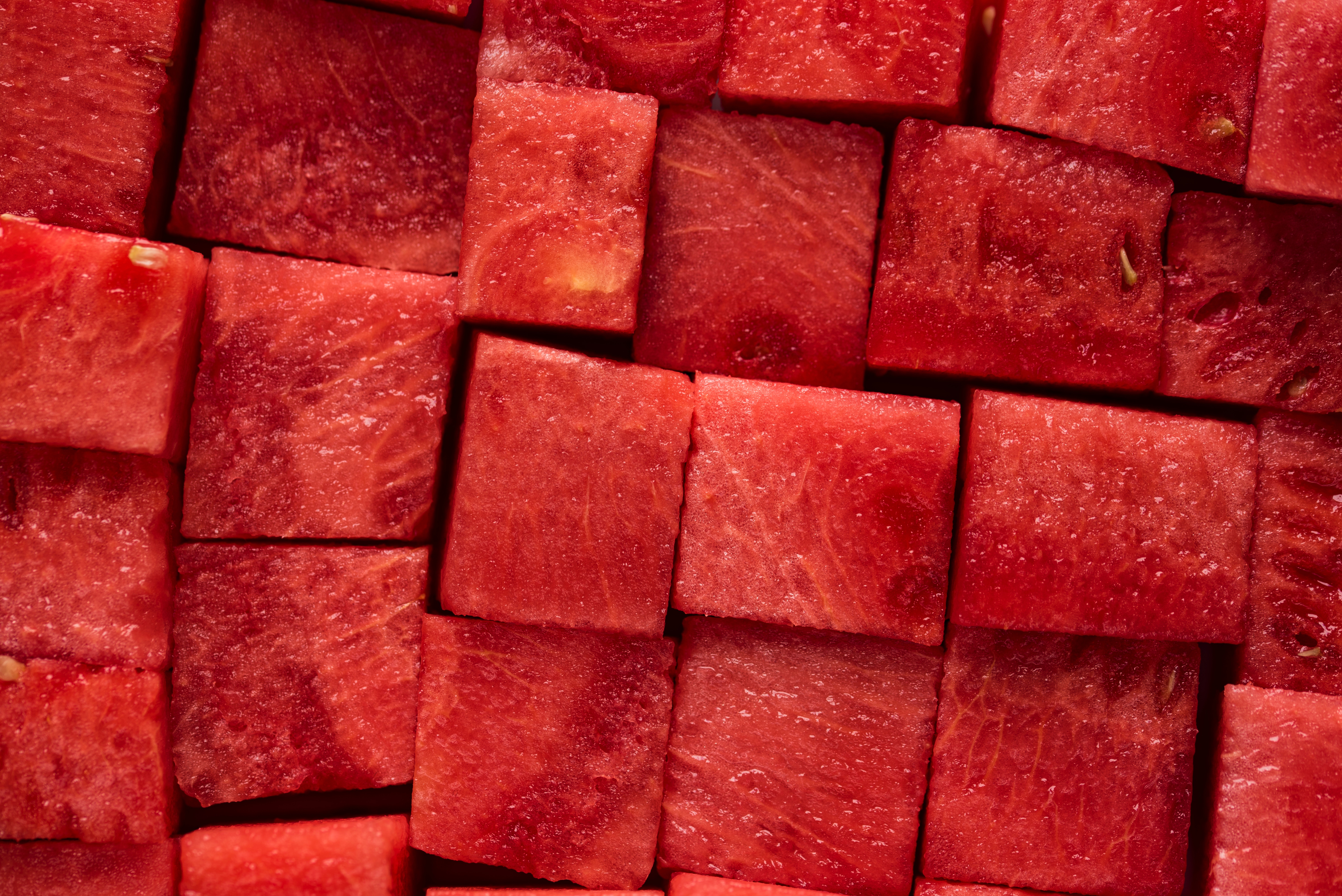 Photo by Joanna Kosinska on Unsplash
'Tis the season to stay hydrated and snack on some water-abundant foods. These include watermelon, strawberries, cantelope, pineapple, oranges, raspberries, cucumbers, iceberg lettuce, celery, green peppers, spinach and more! These foods are high in water content--all of which contain over 85% water! They're also packed with vitamins and minerals that keep you hydrated and well-nourished for your day in the sun. Something tells us we'll be sipping on a lot of smoothies and getting us some greens on our fourth.
If you're hosting this year's Fourth of July shindig, pick up a few of these water-rich foods to keep your guests and yourself hydrated. Bonus points if you can throw a plastic-free party!
Know the signs of a heat stroke
On a more serious note, heat strokes are very likely on hot summer days like the fourth of July. Know how to spot someone having a heat stroke or if you're having a heat stroke yourself and alert someone right away. Get help or notify someone if you observe these symptoms:
Throbbing headache
Dizziness and light-headedness
Lack of sweating despite the heat
Red, hot, and dry skin
Muscle weakness or cramps
Nausea and vomiting
Rapid Heartbeat (can be strong or weak)
Rapid, shallow breathing
Behavioral changes such as confusion, disorientation, or staggering
Seizures
Unconsciousness
And now, we hope you're better equipped to tackle a hot summer day like the fourth of July--and every hot day for that matter. Remember to stay hydrated and celebrate responsibly! #DrinkBrilliantly