Posted by Elaine Tu on May 30th 2019
Pops, pop, papa, dad, daddy, old man, padre, ba-ba--the man in your life who picks you up when you fall, who taught you how to ride a bike, who read you bedtime stories before bed, who keeps you in line when you need to hear some valuable wisdom--if we're lucky enough to have a father(s) or father figure in our lives, we ought to show them our love even if it makes them a little uncomfortable.
Father's day is coming up (June 16) and we're stressing out because… Dad can be one of the hardest people to buy gifts for.
But not to worry, we've done some of the heavy lifting to come up with a list of things any dad would appreciate on father's day. Here are a few things for pops who thinks he has everything:
Gifts for Dad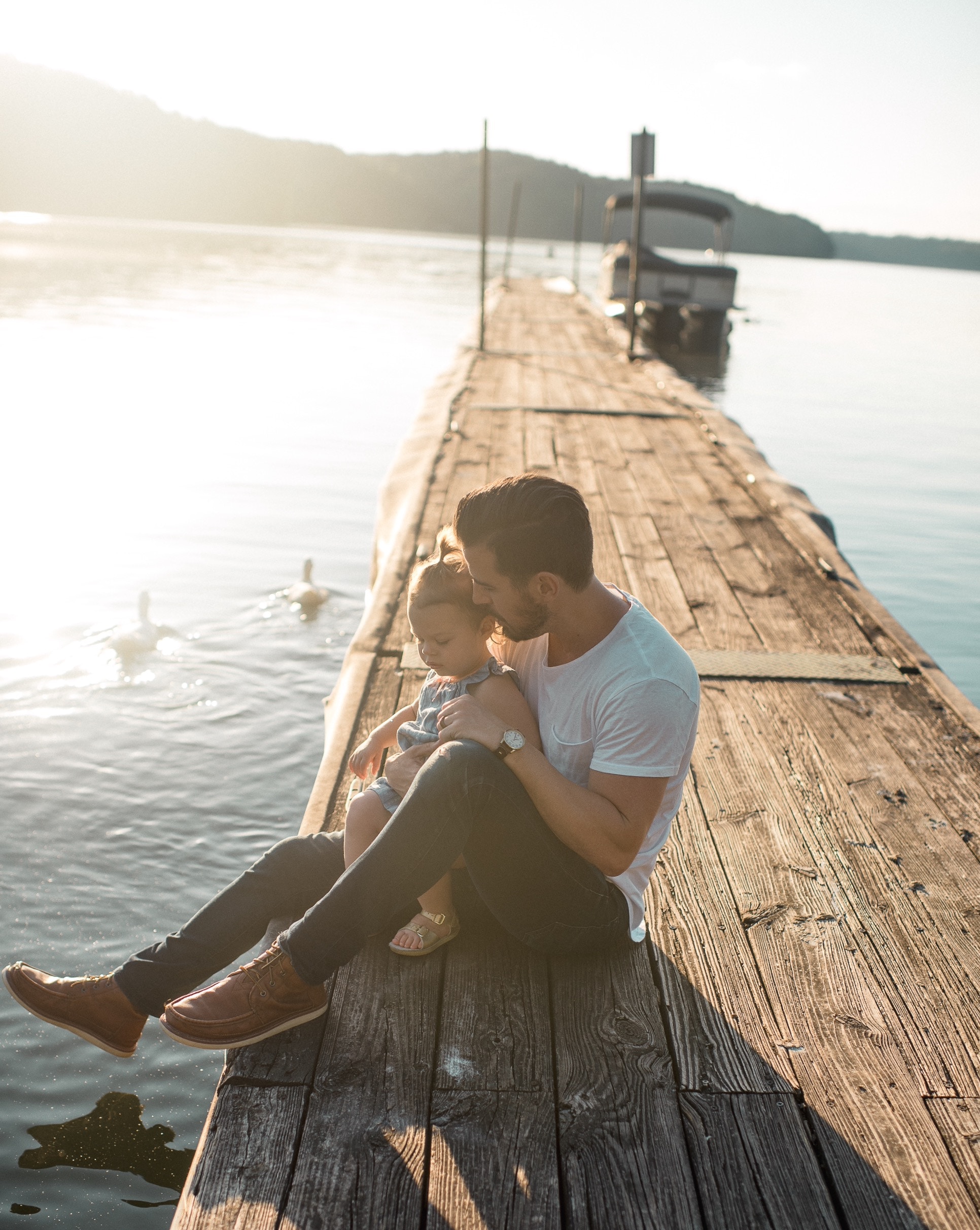 Photo by Caleb Jones on Unsplash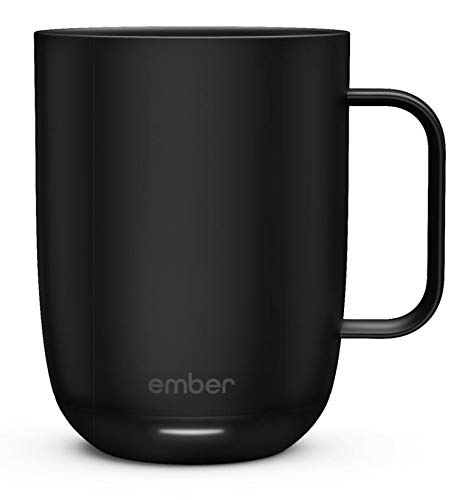 via Amazon.com
Does dad constantly babysit his coffee until it's a weird luke-warm temperature? If so, he'll love this tech-y temperature control mug that he can use at home or at work! Now, he can enjoy his hot coffee or tea right away or even two hours later. Is dad always on the go? Get him the Ember Travel Mug instead at a pretty $150.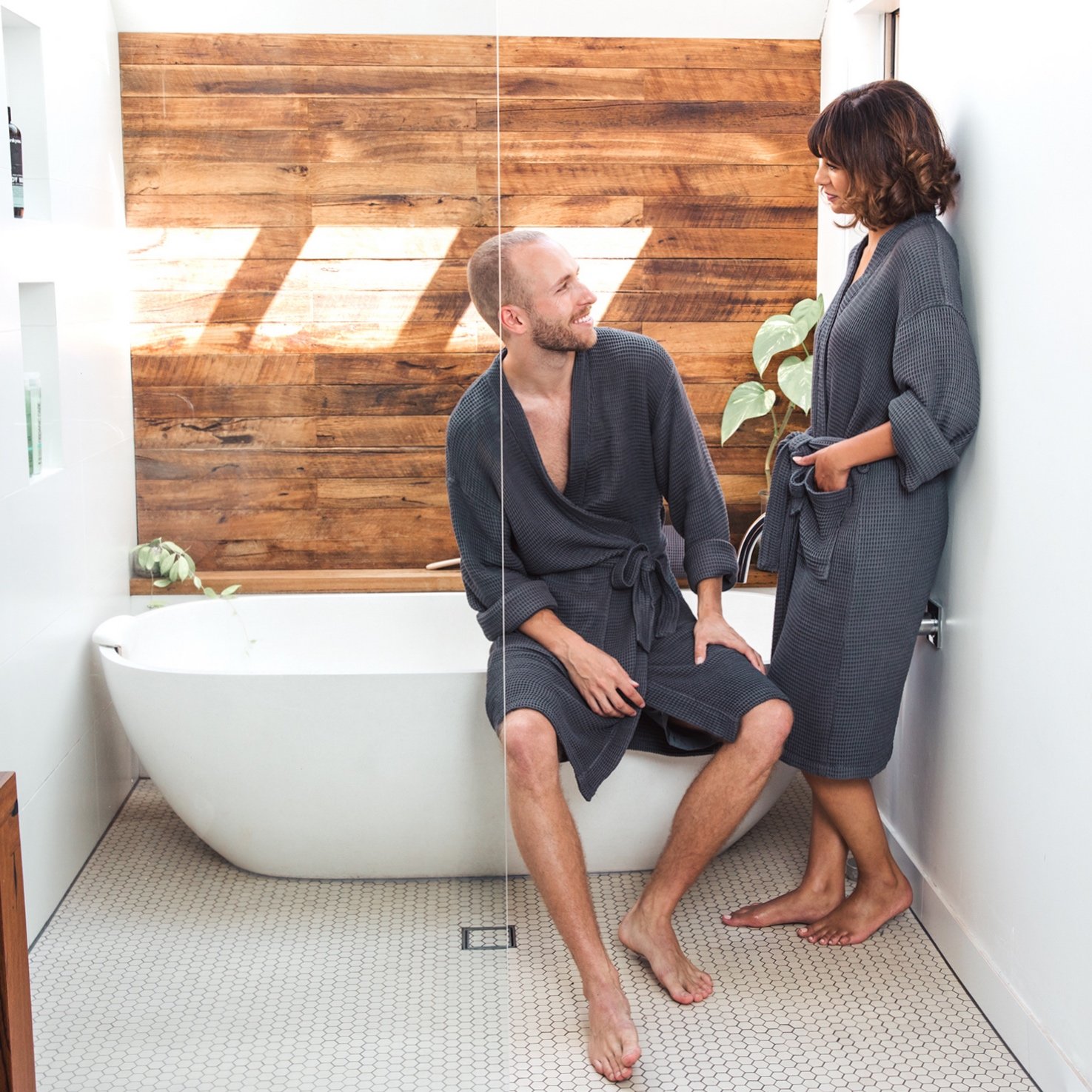 via Ettitude.com
You can't beat a luxurious bathrobe like this one when it comes to relaxing. Give pops a little piece of self-care that he'll actually use. This irresistible bamboo lyocell material is silky smooth and feels like you're at the spa. Even if he didn't wear robes before, he will now. Mom might get a little jealous.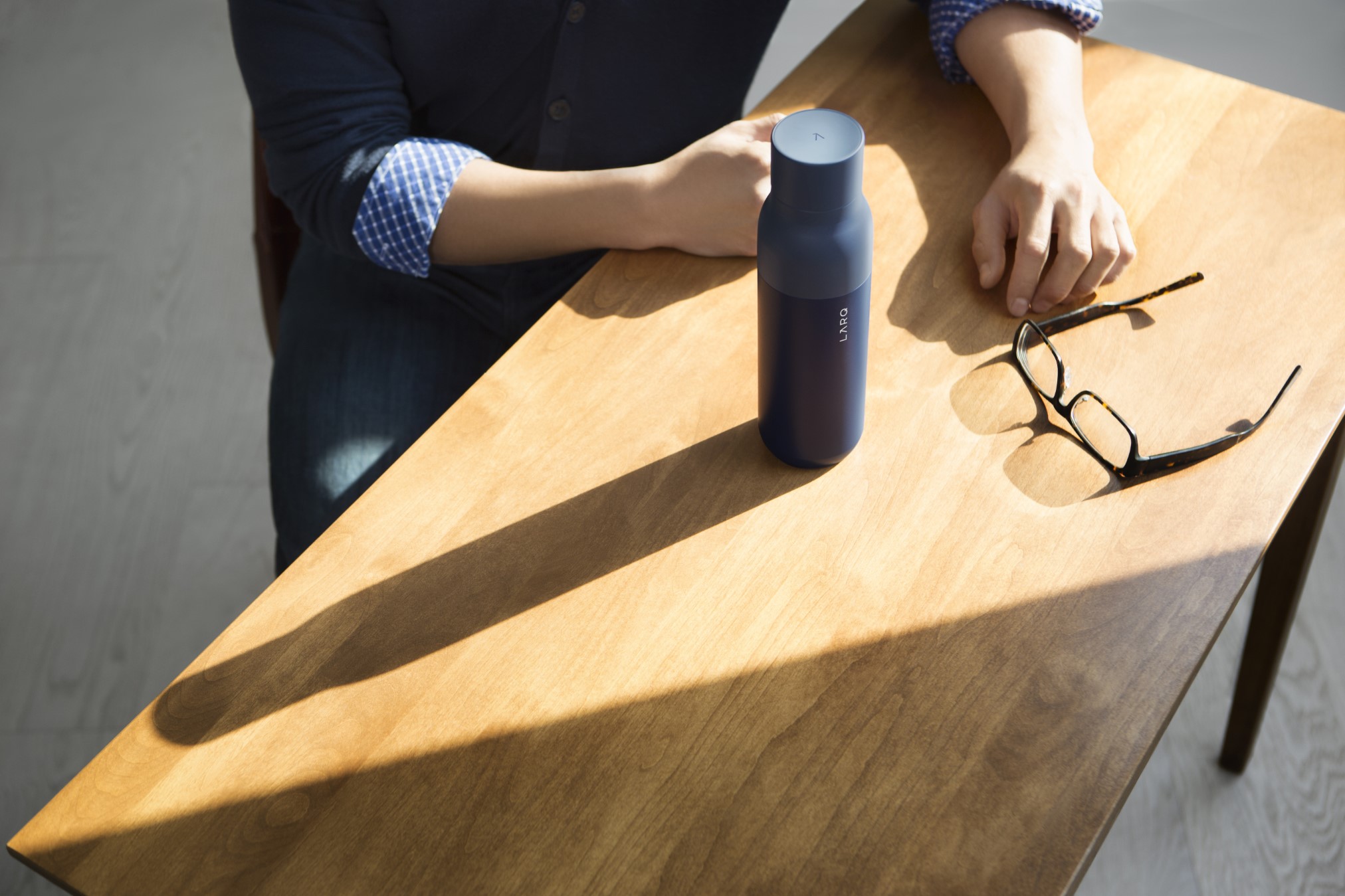 We're not kidding when we say this is a great gift for anyone. We all should be a little more mindful of our health and that includes the water and bottle we drink from. The LARQ Bottle self-cleans every 2 hours to keep your water and bottle clean and bacteria-free. For the father who doesn't drink enough water, the father who hates cleaning his water bottle, or the father who's always traveling--give him the gift of pure water at the touch of a button.
Airline Gift Card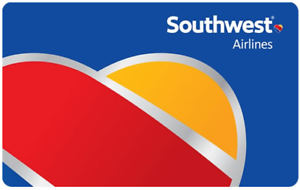 via Southwest.com
Does dad love to travel but doesn't for whatever reason? An airline gift card will be just the thing to give him the extra nudge he needs to get out there, explore, and take a day off for once.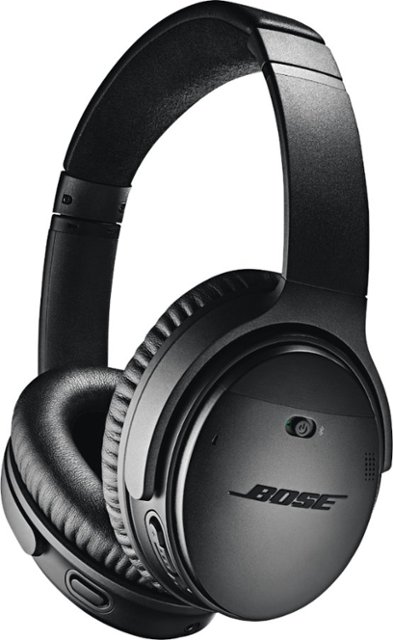 via BestBuy.com
Since these are becoming more and more mainstream--especially with the AirPods 2 release--chances are dad doesn't have these yet, or doesn't have great quality ones. Does he like to watch movies or listen to music to wind down? Get him noise-canceling wireless headphones so he can sit back in his old chair and sip some wine to his old-school jazz. Does he have a long commute to and from work? Get him a pair of true wireless headphones that he can also use for hands-free calling. Is he a runner or a gym rat? Get him a sports-friendly pair of true wireless headphones that won't fall off when he's working out.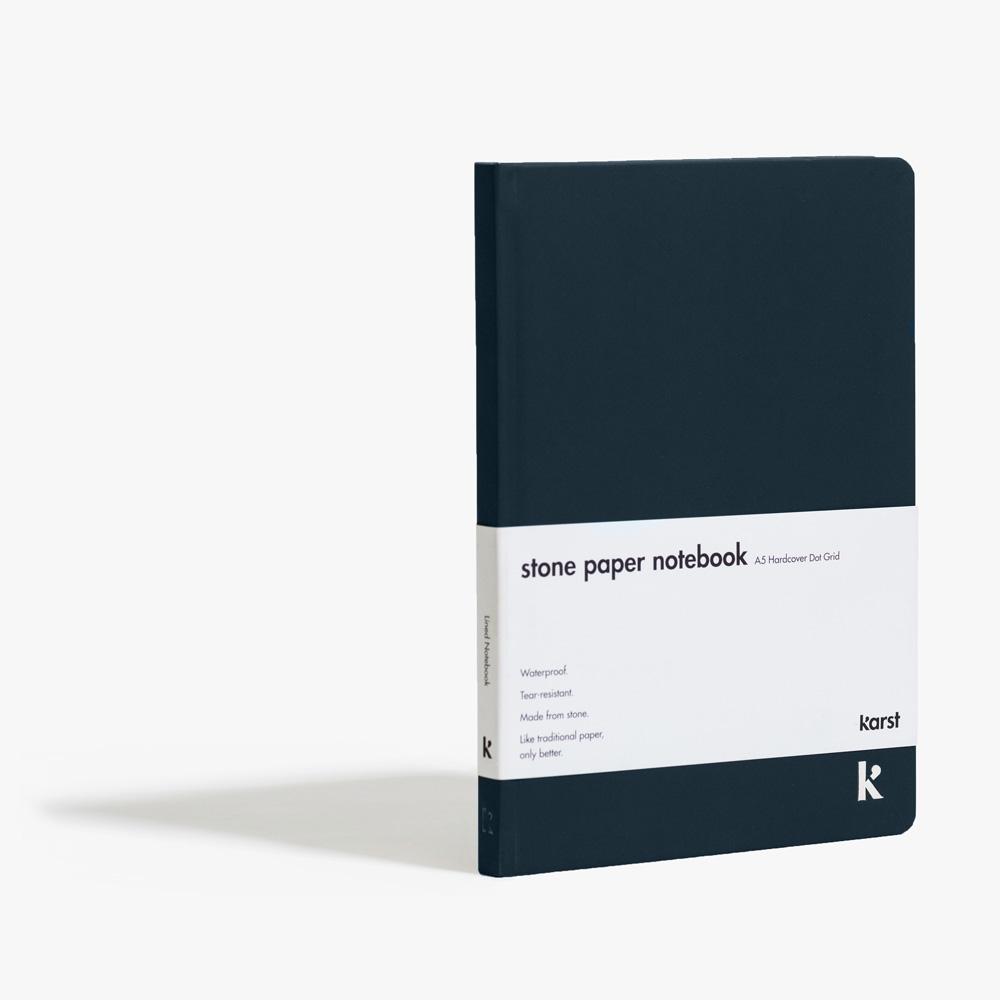 via KarstStonePaper.com
For the father who is always jotting things down on random pieces of paper (then losing them later on), a notebook is a thoughtful gift for him. Not just any notebook, but one that is waterproof and fits any style--and who knows that style better than you? That's right; the Karst Stone Notebook is literally made out of stone, so it's waterproof, coffee-proof, tea-proof, and better for the planet. As a company grounded in making sustainable products with thoughtful design, we love Karst for their innovation and beautiful products. For the backpacker dad, get him a pocket-sized notebook and mini pen so he can document his travels--even as he's wading in a river. For the man of the office, a sleek hardcover notebook is perfect.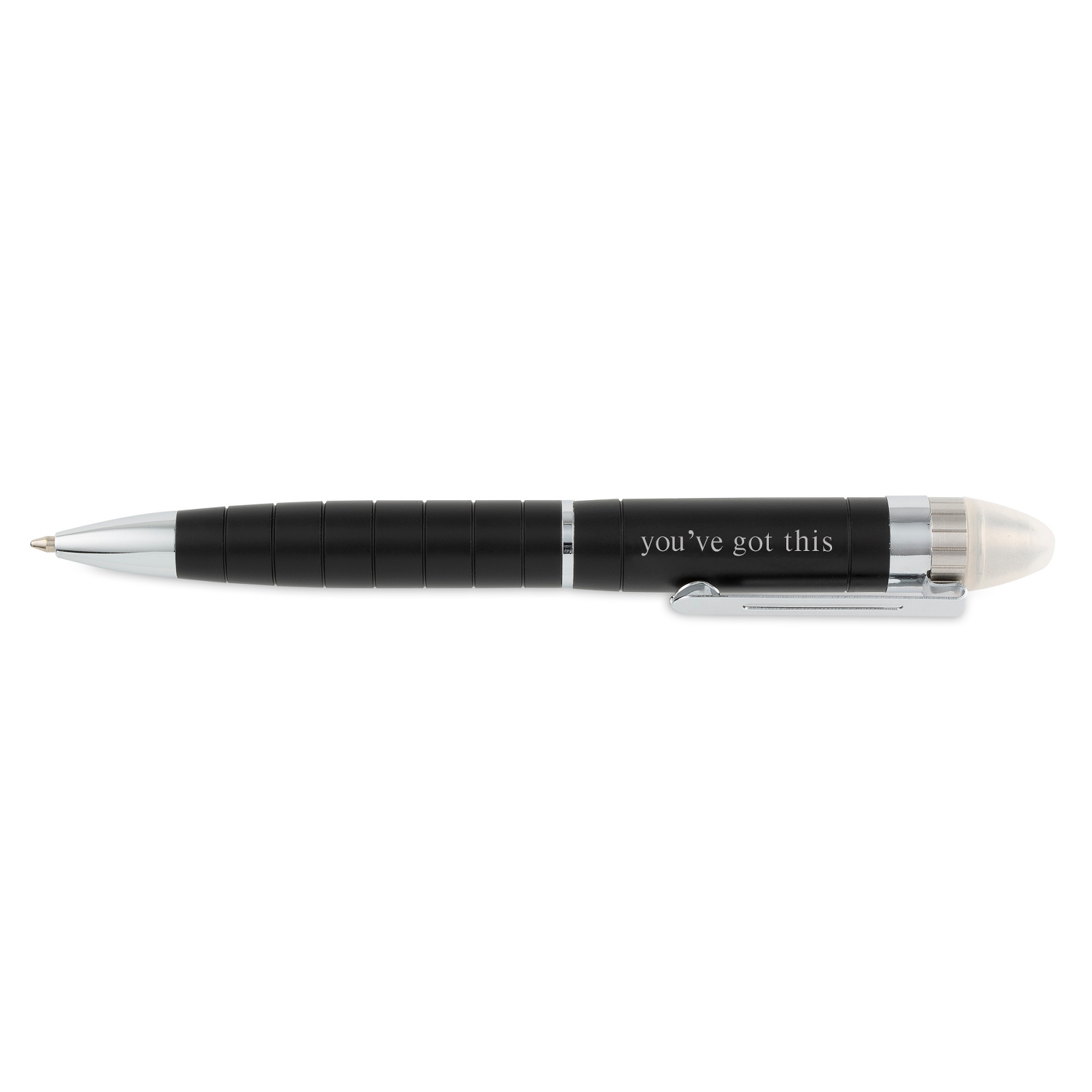 via ThingsRemembered.com
Engraved pens are an easy thoughtful gift for anyone--we all use them, he won't lose this one (hopefully), and they're a great reminder to them that you care every time they use it. This will be a great gift for someone graduating as well as for your dad!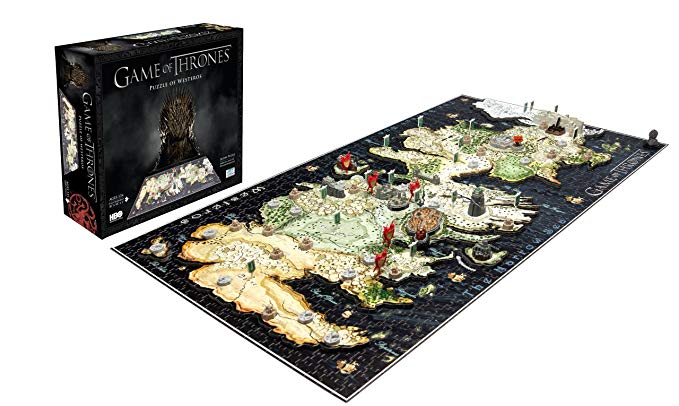 via Amazon.com
We're all a little heartbroken about GOT ending, but maybe your dad can relive a bit of the series by putting together his very own GOT-themed puzzle!
Restaurant Gift Card
OK, this might seem like a cop-out but for those of you who won't be with your fathers this father's day, a gift card sent in the mail with a thoughtful father's day card is an amazing surprise he'll appreciate. Plus, what says "I love you" better than food!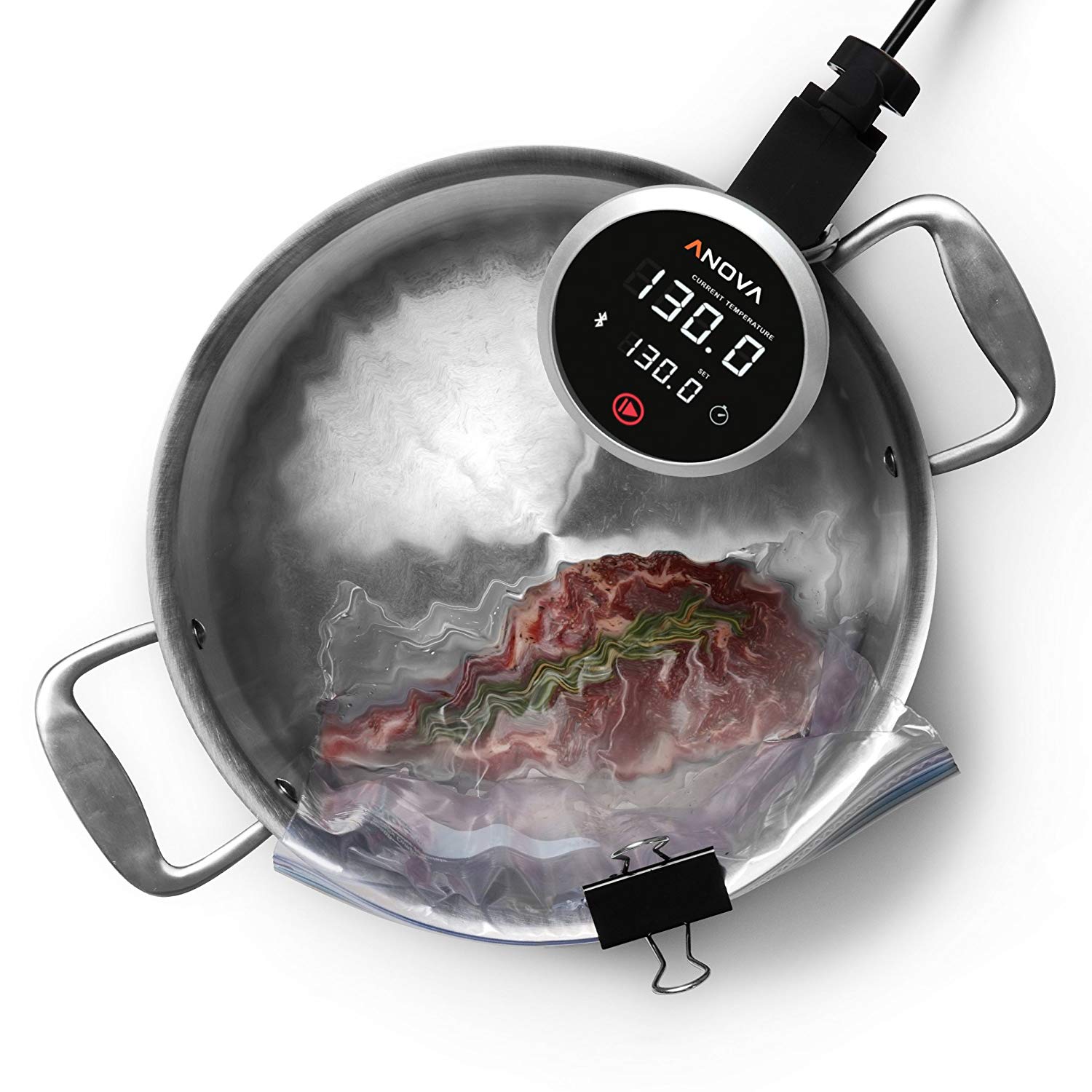 via Amazon.com
For the dad who loves to cook, he'll appreciate this gift (plus, you might benefit from a mean meal from this). This device allows you to cook anything from beautifully tender steaks and soft-boiled eggs to perfectly cooked veggies.
Family Portraits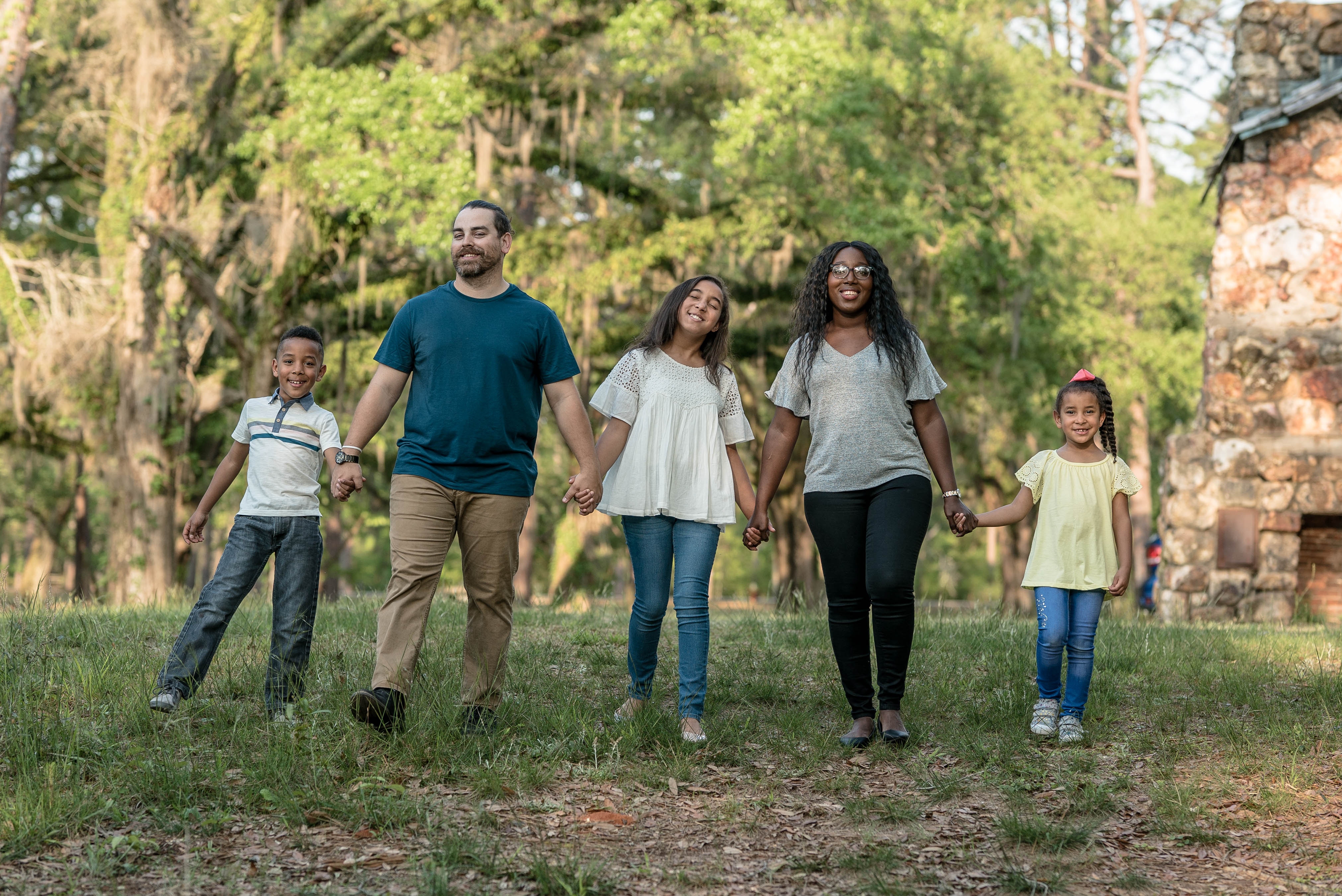 Photo by Blake Barlow on Unsplash
Some parents are big on taking photos--others are not. For a father, it could mean a lot for someone else to want to take family photos. Even if they aren't immediately excited about the idea, they'll appreciate it in years to come. I'm talking to the people who rarely get together as a family, the people who never have pictures with their parents, the people who live far away from their parents--this is the gift they'll cherish.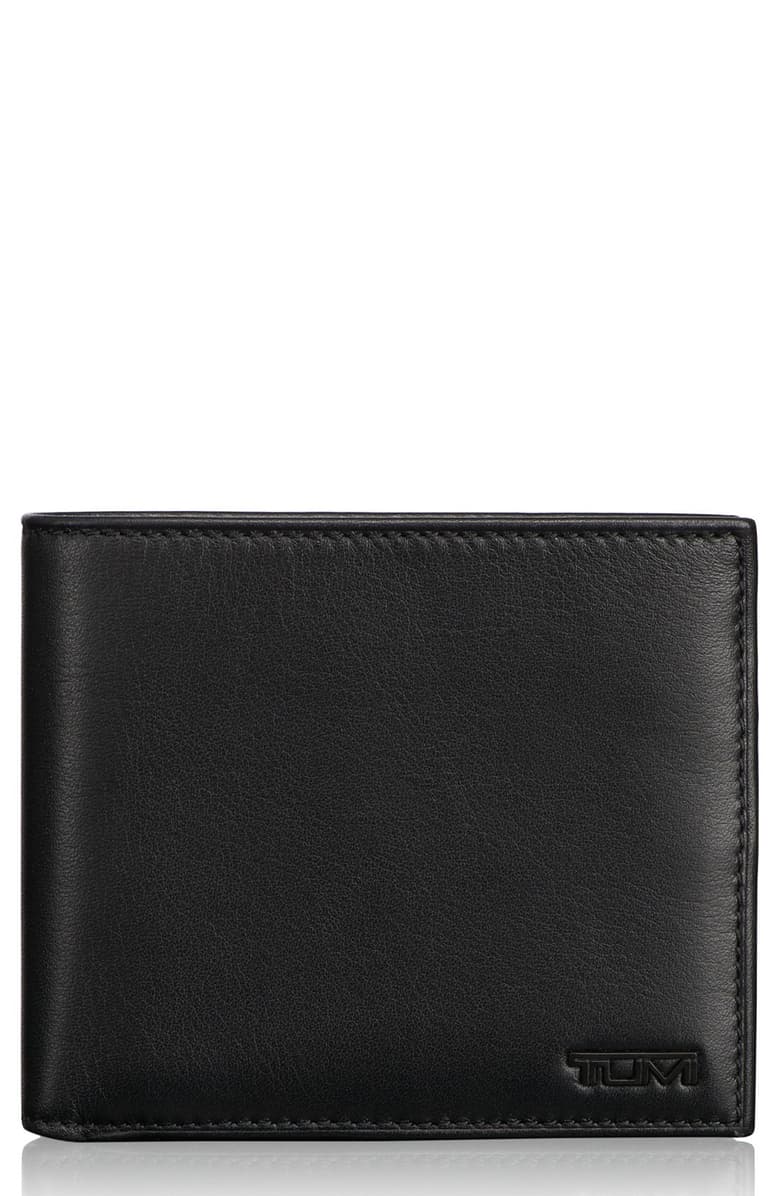 via Nordstrom.com
There are some dads that will buy these for themselves--shoutout to you fashionable dads! But some dads will literally wait until their wallet falls apart to buy a new one. Do the shopping for him so he can experience the luxury of a brand new wallet.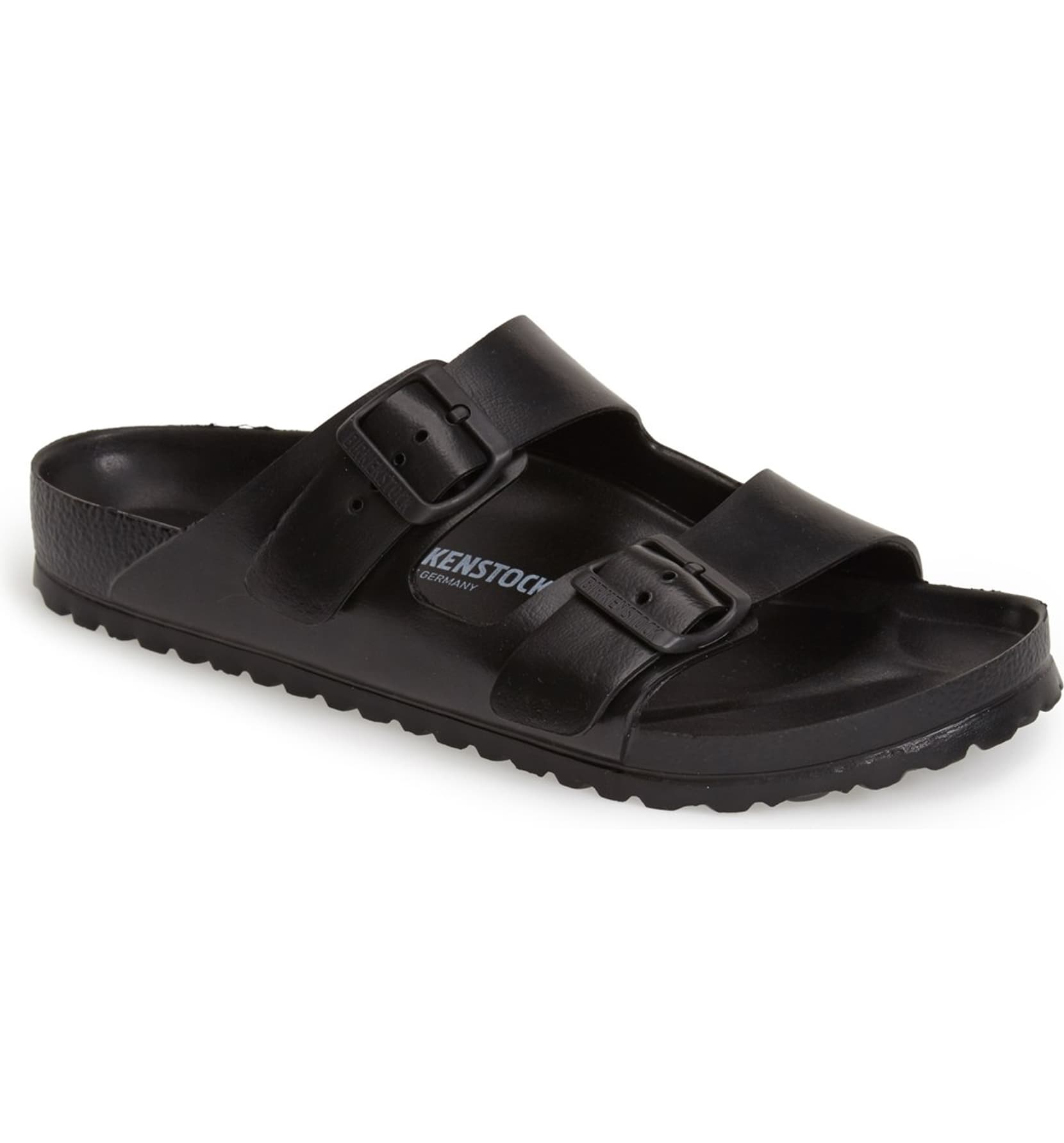 via Nordstrom.com
With summer just around the corner, get dad ready for his next beach trip with a pair of sandals you're on board with. If you buy it, he *hopefully* will wear it and *hopefully* get rid of those beat up flip flops he's had for years.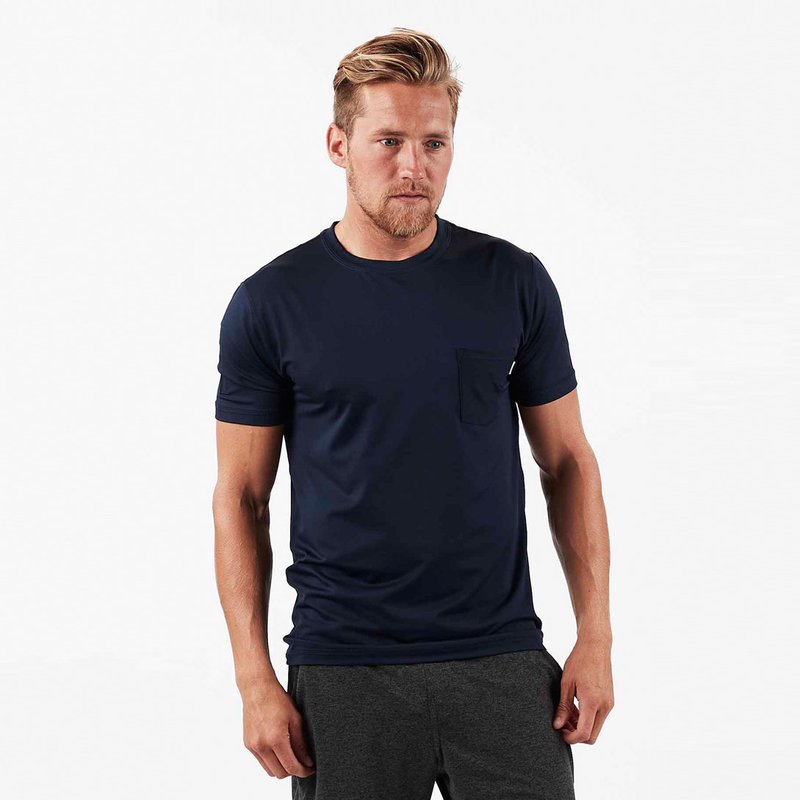 via VuoriClothing.com
One cannot have too many athleisure clothes and the same goes for your pa. Whether he works out or likes to lounge around on his days off, get him some comfy and stylish athleisure for father's day to show you care.
via Amazon.com
Fitness trackers are great for people of any age, gender or fitness level. It's a great way to encourage your father to be more active or for the father who already exercises all the time to track his progress. There are a ton out there with different features like step-counters, heart rate monitors, sleep tracker, and more. Find one that best fits what you think he'd want or need.