Posted by Elaine Tu on Apr 2nd 2019
Sustainability has been a hot topic of discussion for us here at LARQ HQ. Mostly because we whole-heartedly are committed to reducing our environmental footprint--hey, we gotta walk the walk, right? We're not 100% there yet, of course, and have noticed a struggle with trying to find alternatives for plastic products and getting into mindful practices, but we're constantly striving to be more eco-friendly and we believe that even small changes and decisions can have a great impact on the future of our environment.
We wanted to learn more about how people are living sustainably and to learn ways to manage a sustainable lifestyle. Naturally, we thought to ask a few of our friends about the topic for this Sustainable Living series. First up, lifestyle blogger, coastal queen, and fashionista, Jess Ann Kirby.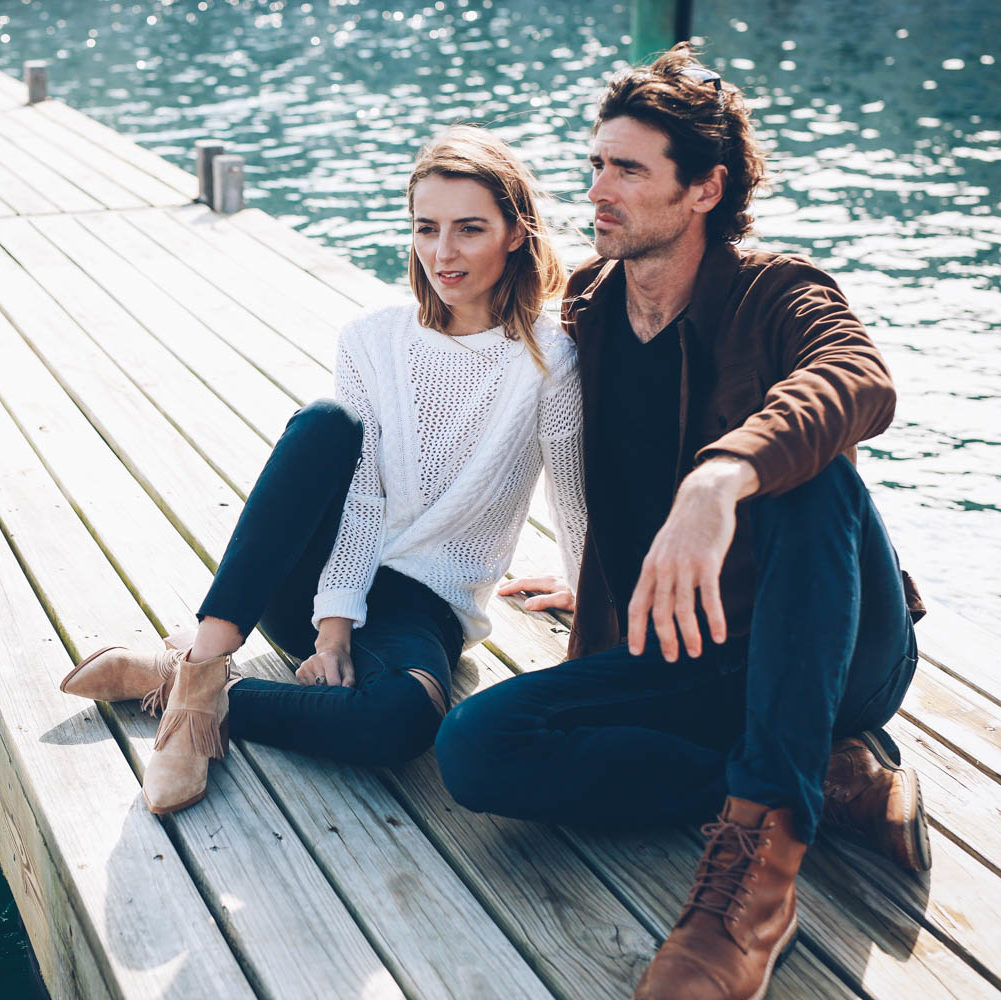 Photo from JessAnnKirby.com
Jess's blog, JessAnnKirby.com, is a lifestyle blog and online community dedicated to fostering connections. Her blog will inspire you to live stylishly and unapologetically. She proves that you can be passionate about the finer things in life while also living a more mindful lifestyle. Yes, you can do both.
Elaine: What does sustainability mean to you?
Jess: Sustainability to me is about making responsible choices. It's about being thoughtful in your decision-making and being prepared to act based on what's best for everyone, especially the planet, not just what's best for you at that moment. It's about focusing my impact on the environment and creating less waste while also supporting companies and brands doing the same.
Agreed. Living sustainably is all about the future of this planet. Jess explains that she's always been mindful of recycling and reducing her impact on the environment, but got really serious about living sustainably when her and her partner, Craig, bought their first home two years ago.
Jess and Craig really mean it when it comes to sustainable living. Their home has solar panels and this kickstarted their personal challenge of looking for other ways to make their home more eco-friendly and efficient. They share a car, compost, recycle, and support and buy from sustainable brands.
J: We always try to re-use materials especially when doing projects on the house. It's all about making small changes that become habits, bringing reusable bags to the store, asking for no straw with your water at a restaurant, bringing a reusable water bottle like the LARQ Bottle everywhere to avoid single-use plastic.
E: What has been your biggest challenge in living more sustainably?
J: Travel is when I find I have the hardest time keeping up with being more sustainable. That's why I really love our LARQ Bottles. I hate buying plastic water bottles so it's just really nice that I don't need to worry about it; I know I can have clean water anywhere and not be wasteful.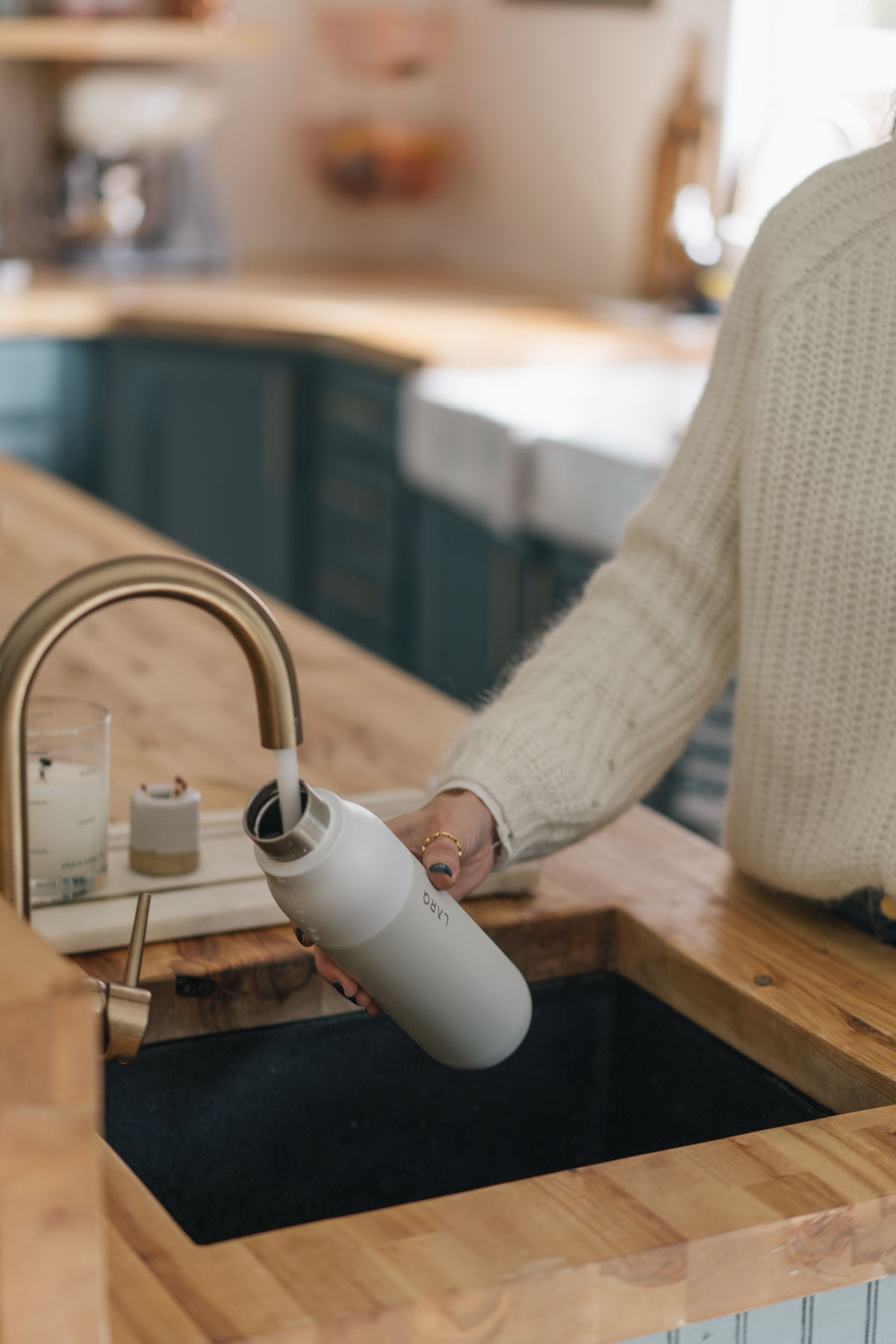 Photo by Jess Ann Kirby
It's true, we started LARQ after reflecting on how many plastic water bottles are still being purchased today even given the availability and accessibility of reusable water bottles. Travel is a pain point for a lot of people where you'd want to buy bottled water to be sure the water is drinkable instead of asking a waiter for tap water in a foreign country or refilling a reusable bottle at a water fountain. But if you're sure that your reusable water bottle can purify your water, maybe that can eliminate your consumption of plastic water bottles.
When it comes to plastic, it's truly difficult to avoid on a daily basis.
J: It's brutal. Plastic is everywhere. It drives me crazy when fruit and vegetables at the grocery store are wrapped in plastic. WHY?! I really just try to avoid making any purchases that include single-use plastic. I go to the bulk section of the store for rice, cereals, etc. and use cloth bags. I try to avoid buying things with excess packaging. Once you start paying attention you realize how much plastic waste there is and how it can be avoided.
E: What are some products you stopped buying because of the environmental impact? What are some alternatives?
J: I try not to buy anything with plastic containers, easier said than done. Online shopping can be super wasteful with the packaging so I focus on supporting brands that don't have wasteful packaging. We also use environmentally friendly cleaning products instead of harsh chemicals.
E: What are your favorite products that help you live a more sustainable lifestyle?
J: Obviously, we love our LARQ Bottles. Never leave home without them. I love shopping at Follain for beauty products because they're focused on clean beauty and sustainability. For clothing brands, I love Mate the Label based in LA.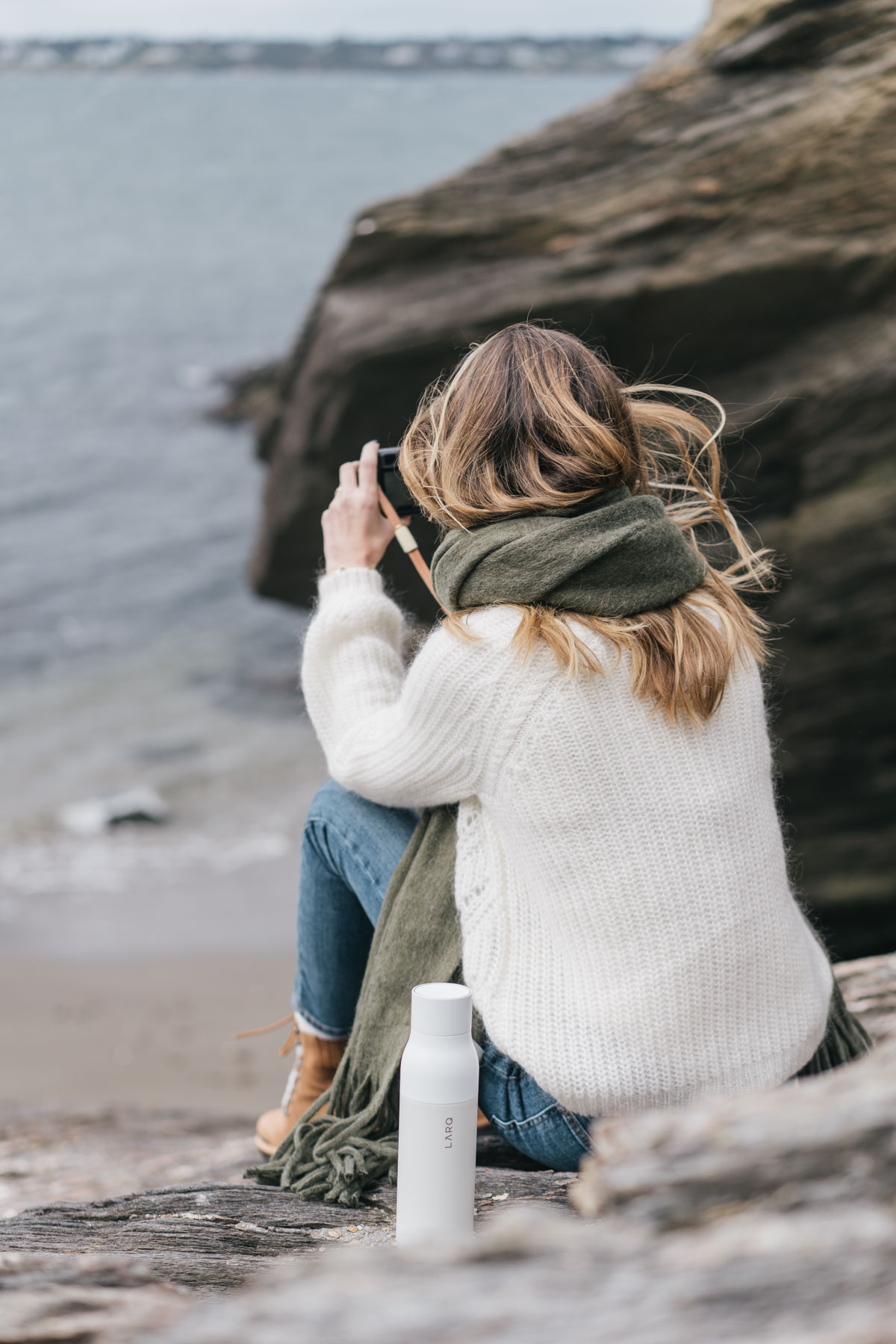 Photo by Jess Ann Kirby
E: You travel a bunch! What are some items you absolutely need to travel with?
J: Our Leica Q [camera], LARQ Bottle, Silk sleep eye mask, and my skincare products.
E: We're glad to hear that you've been finding a ton of utility in our LARQ Bottle! How has it fit into your lifestyle?
J: I've had the LARQ Bottle since last fall. I never leave the house without it. I also use it as a daily water bottle, instead of wasting glasses I just fill my LARQ Bottle and it's easy for me to keep track of how much water I'm drinking.
E: Do you have any wisdom you'd like to share with our readers?
J: When it comes to living more sustainably, start small. Small personal changes become a habit. Don't be too hard on yourself but don't make excuses either. Every little change truly makes a difference.
We couldn't have said it better ourselves. You don't have to make a ton of changes overnight. It takes time to get used to a routine and stop depending on single-use plastics and other harmful waste. Once you become more mindful of the choices you're making, you will be reducing your environmental footprint and making the Earth a better place.
Stay tuned for more interviews with more of our friends in this Sustainable Living series!