Posted by Elaine Tu on Aug 29th 2019
What does clean beauty mean for you? For most, you probably haven't put much thought into what ingredients are in your moisturizer or eye cream–it's probably something with a big box name that you've heard people talk about before and decided it's good. So allow me to introduce you to the founder and CEO of Indie lee skincare, Indie Lee herself.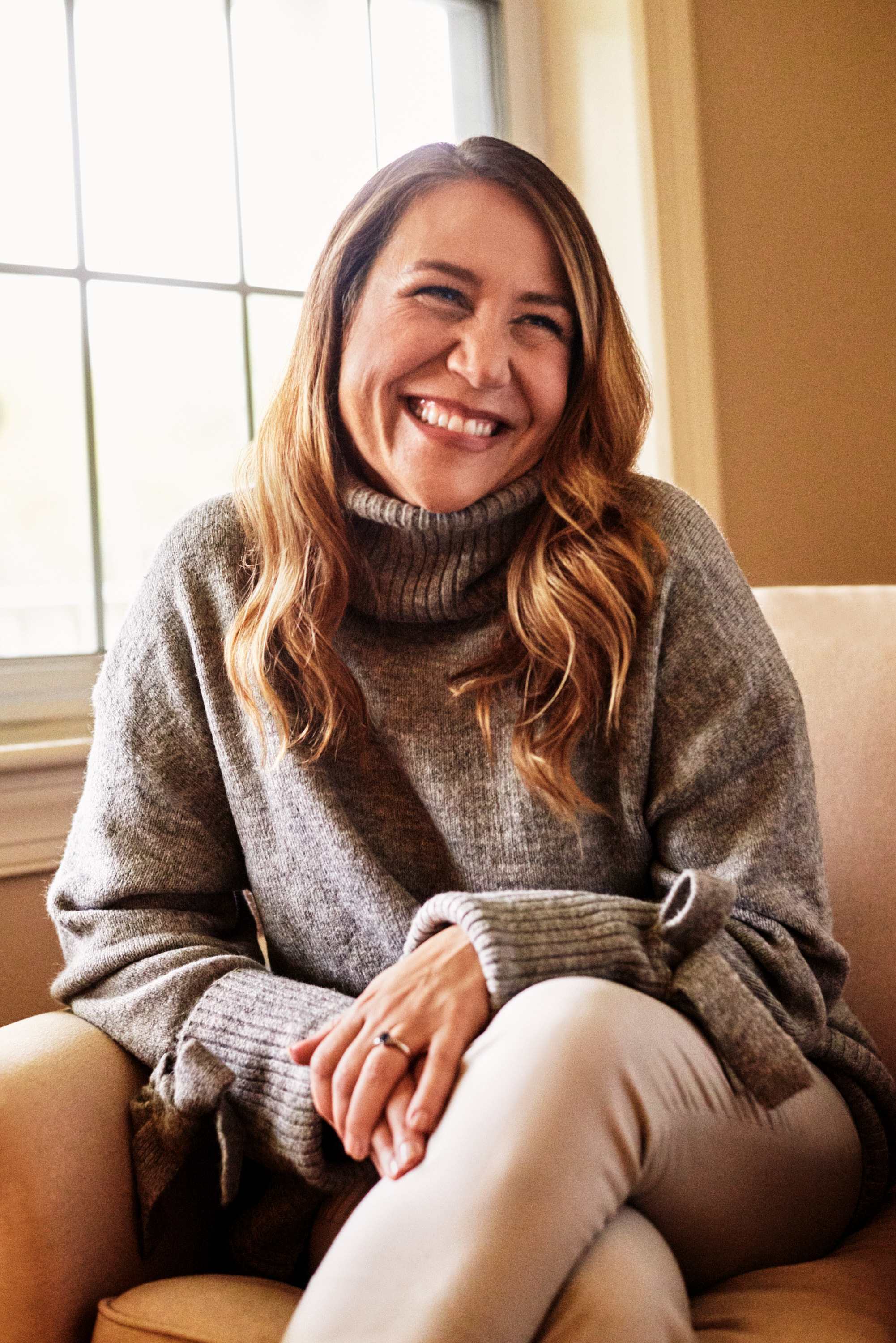 Indie is a mom of three, and a fur mom of two. She's been through quite a lot in her lifetime that has put her on the path she's on today. Clean beauty is more than just beauty. It's about keeping harsh chemicals and ingredients away from your skin so you can be healthy through and through. The emphasis on health here is huge and goes hand-in-hand with beauty.
"In 2008, I was diagnosed with a rare brain tumor that doctors felt could be environmentally derived and attributed to something as simple as what I was putting on my skin. I was given as little as six months to live," she explained. This was her awakening. "I wanted to provide a platform to educate and empower others to make healthier, mindful choices. So I created Indie Lee skincare–I wanted the brand to be clean, efficacious, and look chic on a shelf."
Indie's brand and ours has a lot of synergies we were happy to chat about. We're both focused on delivering effective products that solve real problems. We were happy to learn that Indie puts her heart and soul into her skincare line to ensure that her products are safe, effective, and clean.
Surprisingly, Indie had no beauty experience before starting her skincare line and was actually an accountant (previously managing HBO's International finance division), so this was all new territory for her. "I simply knew that this brand was my mission and my platform for education and empowerment," she explained, "Failure was not an option, so I built the brand from the ground up. It was hard work but to see what the company has become today is so rewarding. I wouldn't trade a second of the experience."
E: What are some mistakes people make in their skincare or lack thereof?
I: I think any mistakes simply come from a lack of knowledge. That's why we are so dedicated to educating consumers. We really want to provide them with information to make the best choices for themselves. If I had to pick common mistakes thought, I would say not washing your face thoroughly enough, even then you aren't wearing makeup. Also, clean your makeup brushes and cell phone screens weekly!
Another helpful tip Indie stresses is hydration–both in the form of a great moisturizer and internally with ample water. According to Indie, "keeping the skin happy and hydrated is key for a radiant, clear complexion." –who doesn't want that? It's actually recommended for "most of us to drink between 8-10 cups (as a general rule of thumb) of water per day," Jaclyn London, MS, RD, CDN, Nutrition Director at Good Housekeeping Institute says.
A lot of men tend to shy away from skincare for dozens of reasons, whether it's because most skincare is marketed towards women or the ones that are marketed towards men don't combat the issues they want to address. So I asked Indie–what are some must-haves for men when it comes to skincare? Is there a difference in products for men versus women?
I: Any products that are a must-have for women will work perfectly for men. We actually have more male consumers than you'd expect, my son included, who I swear must bathe in our Brightening Cleanser based on how quickly he goes through it! I think for men who are looking to begin a more elevated routine, and good cleanser, moisturizer, and eye product are the perfect starters.
Choosing clean skincare is great for your skin's health. But since we're all about the planet's health too, we had to ask Indie about sustainability as it pertains to her life.
E: What role does sustainability play in your personal life?
I: Sustainability is something that is very important to me and something I'm always striving to improve. The biggest changes for me have been carrying a reusable water bottle (and yes, I am OBSESSED with my LARQ Bottle and recommend it to everyone). I also think the little things can really add up - refusing single-use straws, bringing your own bags to the grocery store, refusing plastic cutlery with takeout, etc.
E: What, if any, were the hardest things for you to give up in order to lead a more sustainable lifestyle?
I: I think it was more of getting into the habits that you need to create to be more sustainable, and also not beating yourself up over it if you forget. If you leave your reusable bags in the back of your car, you'll probably be more likely to remember them when you go to the grocery store. I recently saw a great quote from @zerowastechef that said 'We don't need a handful of people doing zero waste perfectly. We need millions of people doing it imperfectly' and I couldn't agree more.
Skincare is a huge pillar in self-care, so naturally, I wanted to know what Indie's best practices of self-care are in her world.
E: What is your self-care ritual like?
I: Meditation is one of my biggest rituals. I meditate twice daily, even if I'm traveling. It's something that always brings me back to center and keeps me grounded. That being said, I think self-care looks different to everyone, and you have to find what works for you. Yes, meditation is a form of self-care I practice, but I also think a drink with friends can be self-care. It's all about what makes you feel fulfilled at that time and giving your mind and body what it needs. That's not always a green juice.
Lastly, Indie wants you to know that "Passion is everything. If you can find something that you are passionate about, everything else seems to fall into place." That's something we can agree with wholeheartedly here at LARQ. Being passionate about creating great products is what all the founders we've interviewed (including our own) have in common. The drive to innovate and create a product that serves the people and addresses consumer issues is what keeps us going. You can see that really come through with Indie Lee and her amazing skincare brand. Read more about Indie Lee's story and shop her line at www.indielee.com/.