Posted by Elaine Tu on Aug 15th 2019
As summer comes to a close, we're welcoming another school year that's just around the corner. So of course, we got to thinking that maybe you'd appreciate some well-designed back-to-school essentials for students and teachers that make you stand out from the crowd. That's right–we're not neglecting our teachers here. Whether you're in high school, college, in grad school or even attending coding boot camp, here are some of our top must-haves.
Backpack
When it comes to backpacks, everyone's personal style is different. We're judging these by form and function–it's what we do. They've gotta have enough room for a laptop, notebooks, pens, and be versatile enough to take us from school to the gym to home, and sleek enough to not be embarrassed about. Whether you're a student or a professor, you'll find these to be practical without compromising style.
Beis - The Backpack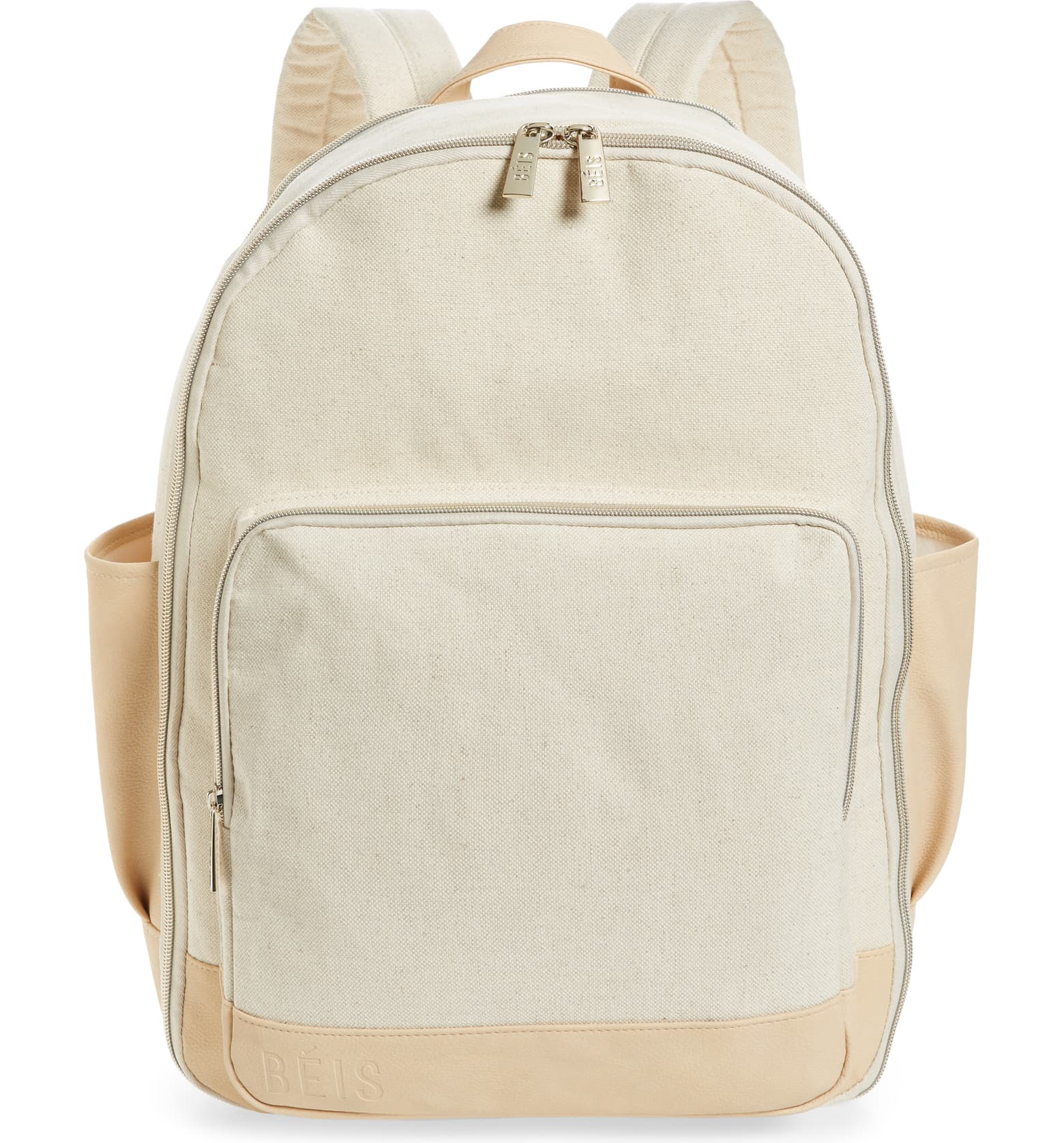 Photo via Nordstrom
Why we love it: It's chic and designed for travel. Shay Mitchell's brand, Beis, has quickly become a favorite for travel. She designed the bags specifically to have functions she uses on her trips so you know you'd get a lot of uses out of it. It features a separate laptop compartment closest to your back for added security. The large front compartment opens up all the way and includes straps that hold everything in, sort of like a suitcase. It will be your new favorite everywhere bag from school, work, and gym, to weekend trips, overnights, and travels abroad.
Buy it here: Beis The Backpack, $78
The North Face Isabella Backpack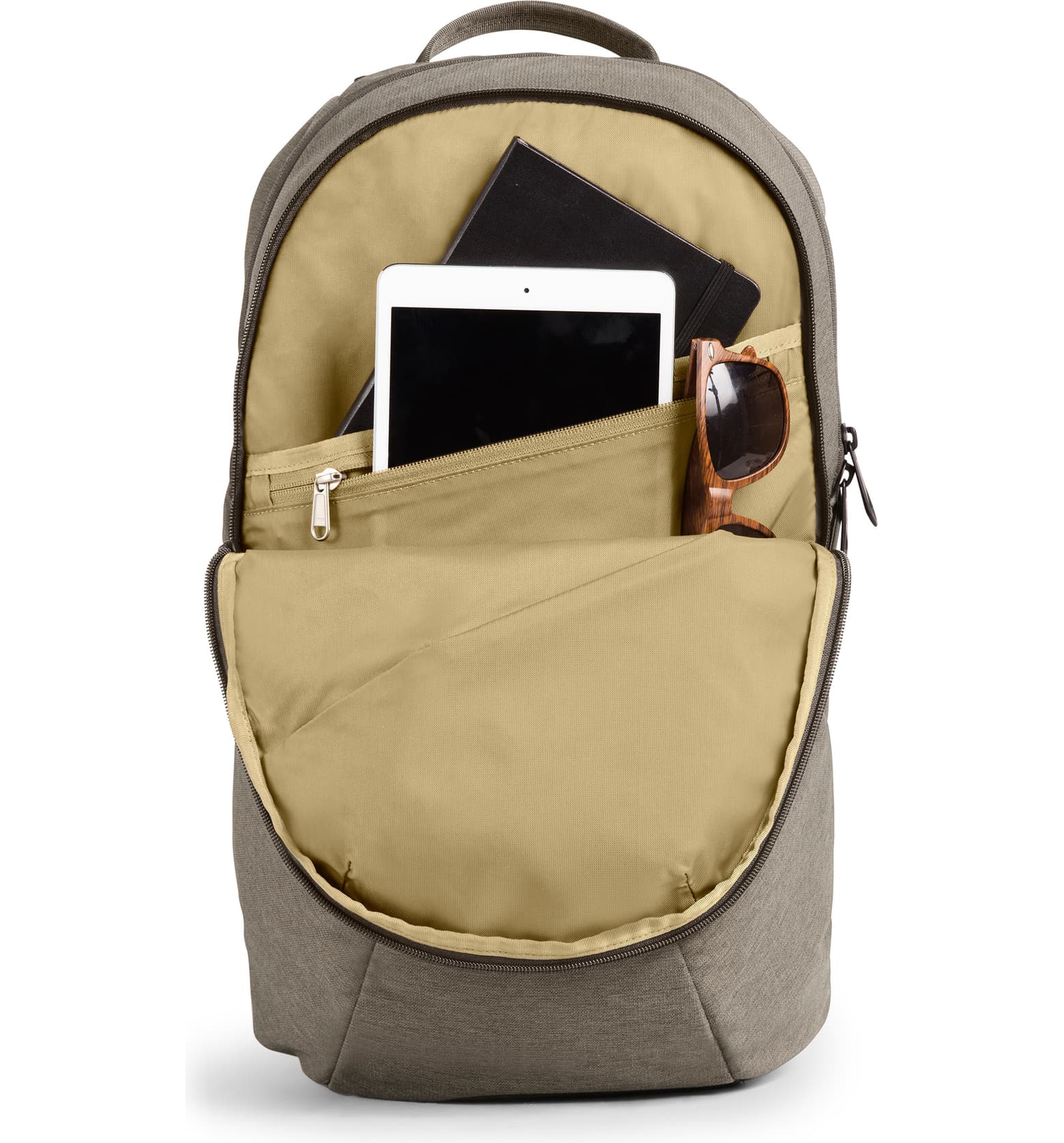 Photo via Nordstrom
Why we love it: We love North Face backpacks because aesthetically, they've got it right. The Isabella is on the flatter side so it won't look like you're lugging your whole life with you, plus this keeps the backpack from weighing you down and hurting your back. Premium materials will make this baby last a long time too. We love that there are plenty of compartments including a main compartment with a sleeve that will fit up to a 15" laptop, front stash pocket, and a bunch of other pockets that will keep you organized. You can't go wrong here.
Buy it here: The North Face Isabella Backpack, $85
Tumi Innsbruck Backpack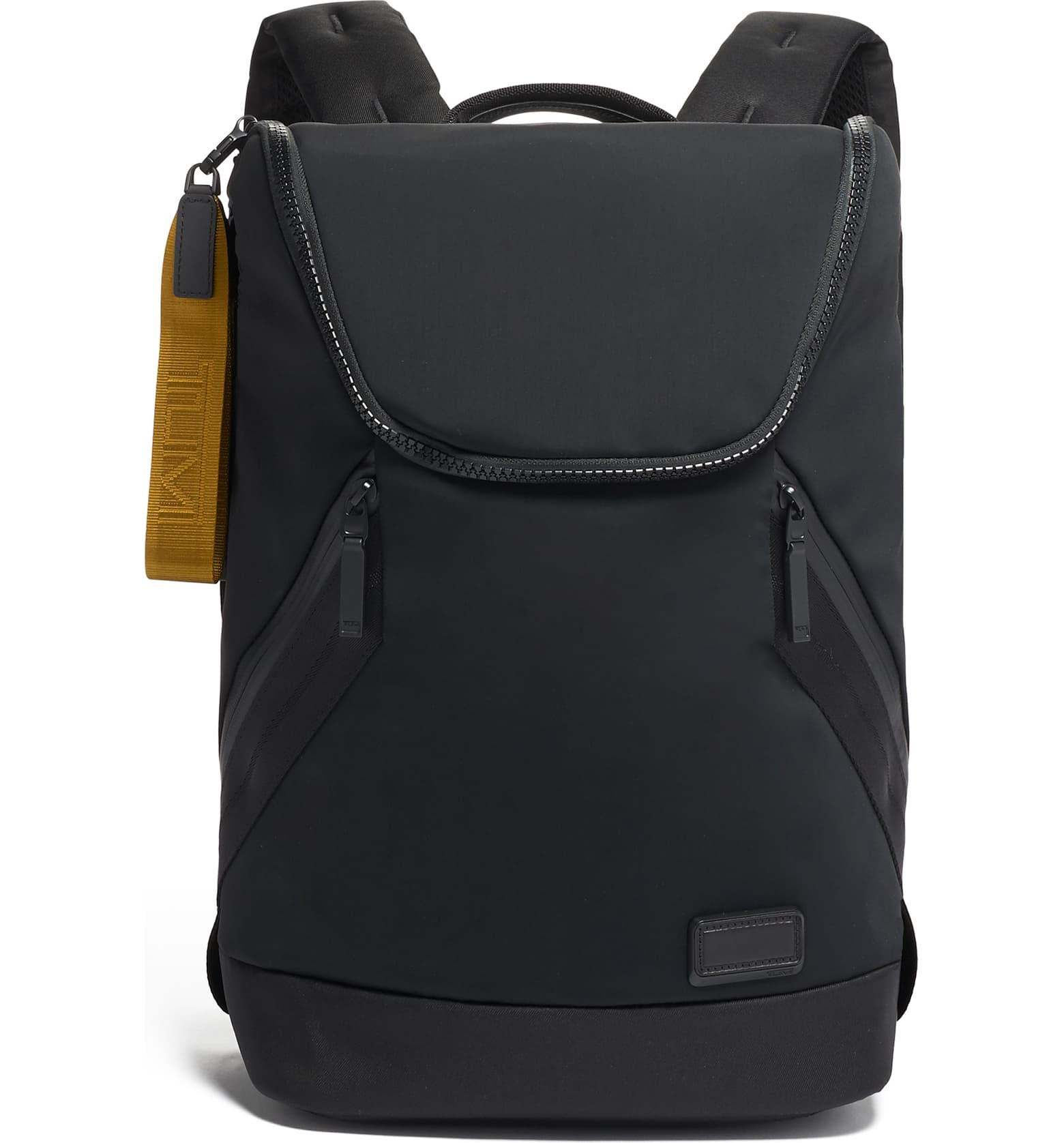 Photo via Nordstrom
Why we love it: Not only does the Innsbruck have a unique design, but it also is super functional–as Tumi products are–with plenty of pockets inconvenient places (like an earbud pocket in the straps), removable waterproof rain cover with reflective strips (cyclists will love this!), a padded compartment that will fit up to a 15" laptop and more. We love this sleek not-too-bulky look.
Buy it here: Tumi Innsbruck Backpack, $395
Lo & Sons The T.T. Tote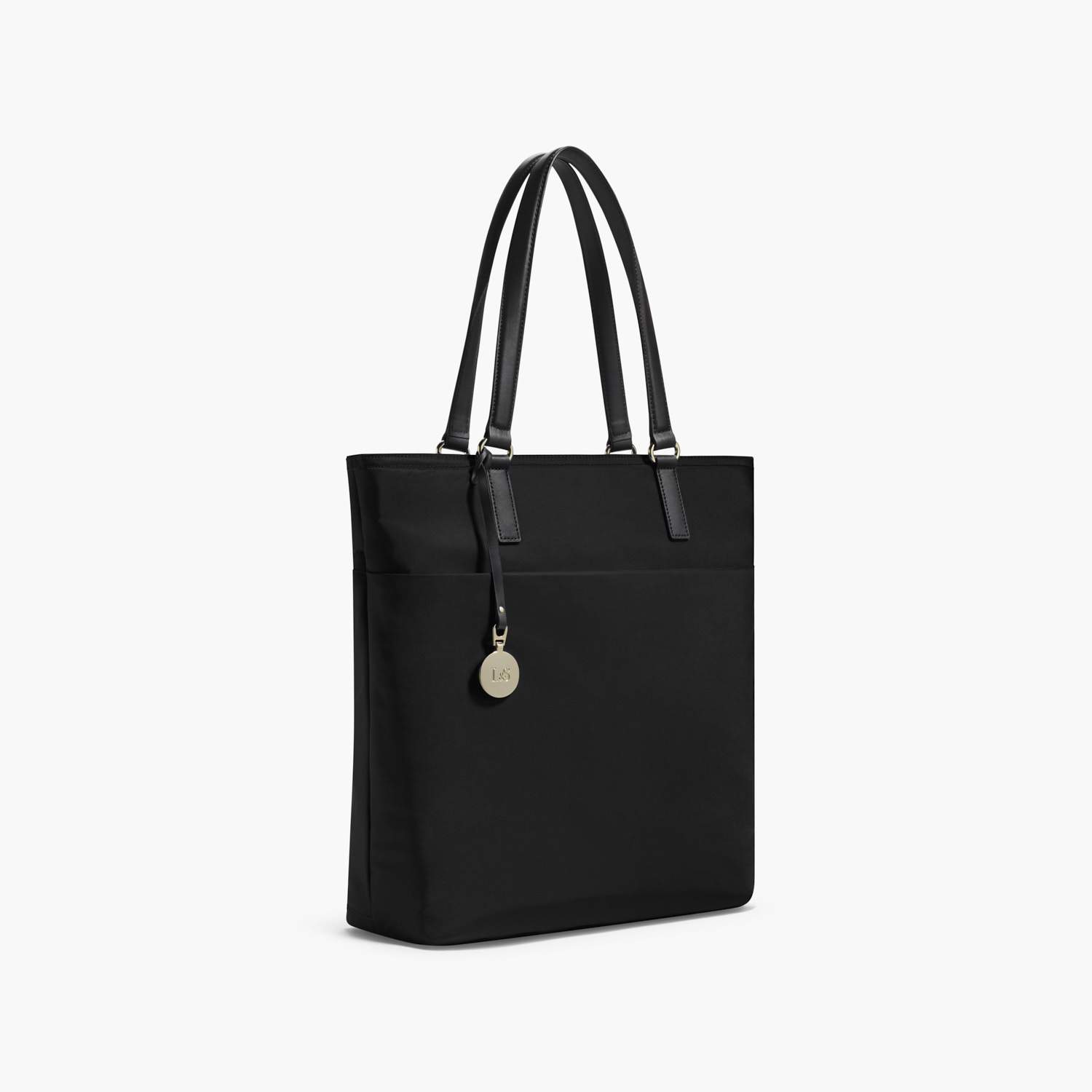 Photo via Lo&Sons
Why we love it: This tote is super lightweight and easy to travel with. It'll fit up to a 13" laptop in a padded sleeve and carry all the essentials with you without being something you'll overstuff. It's perfect from going from class to meetings to the office. Lo & Sons does a great job with all of their bags to ensure that bags are organized and there's literally a place for each of your things.
Buy it here: Lo & Sons The T.T. Tote, $260
Notebooks
Taking notes? Bullet journaling? Sketching? Doodling? Notebooks have not completely disappeared from us just yet. For those of us who still enjoy writing with pen and paper, notebooks are absolutely essential. Now, you might want to pick up a bigger one for taking notes as a full-time student, but a smaller one will be perfect for taking everywhere you go and using as your go-to for all your thoughts you jotted down.
Karst Stone Paper Notebook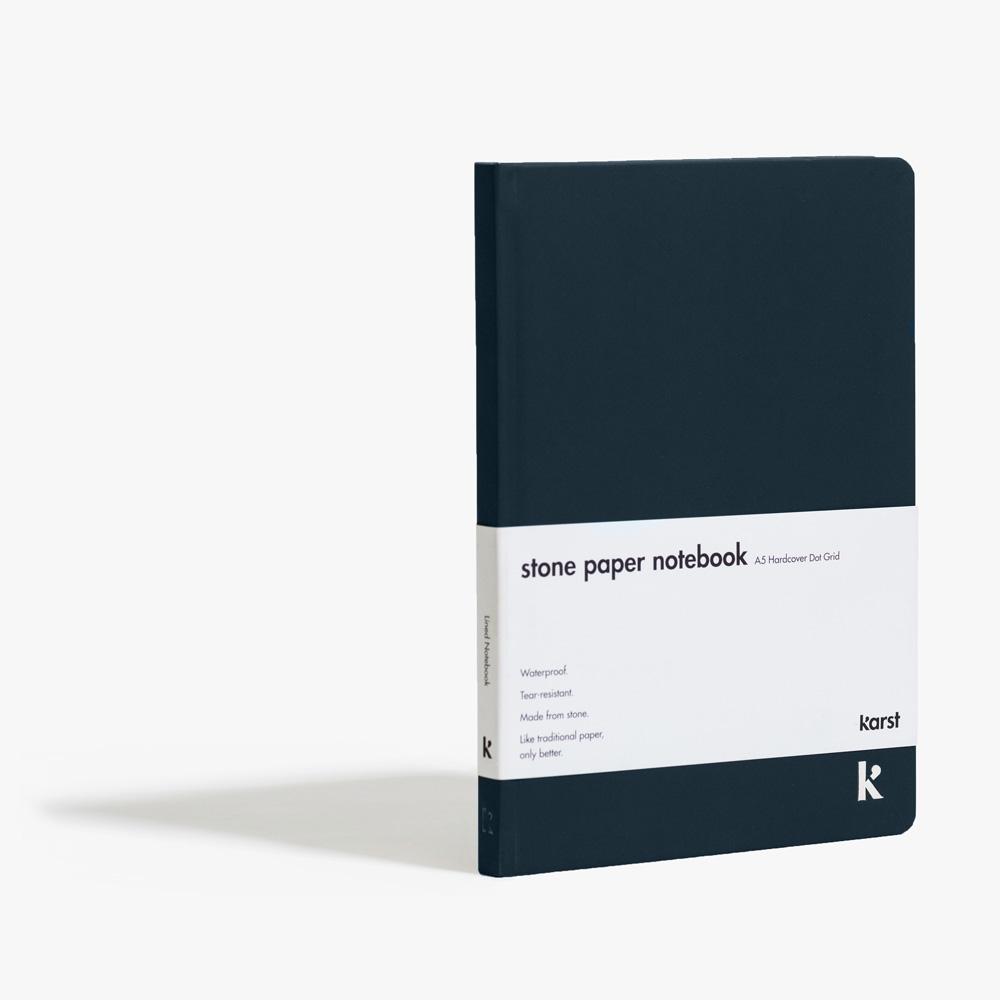 Photo via Karst Stone Paper
Why we love it: We've talked about this notebook a lot because, if you could tell, we're obsessed with the design of this notebook and this brand as a whole. They're carbon neutral, use stone paper instead (no trees were harmed in making them!), and the perfect sizes for daily use.
Buy it here: Karst Stone Paper Hardcover Notebook, $29
Leatherology Leather Journal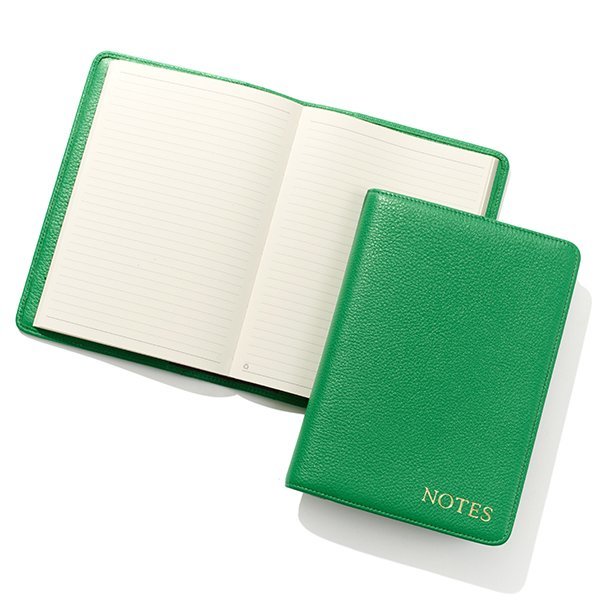 Photo via Leatherology
Why we love it: If you're a fan of luxe touches in your stationery, you'll love this leather journal. It's a sleeve that you can use on any softcover medium notebook, but this will come with one in case you don't have a different favorite just yet. You can even personalize it which makes things a lot more, well, personal.
Buy it here: Leatherology Medium Journal, $70
Astier de Villatte Small Notebook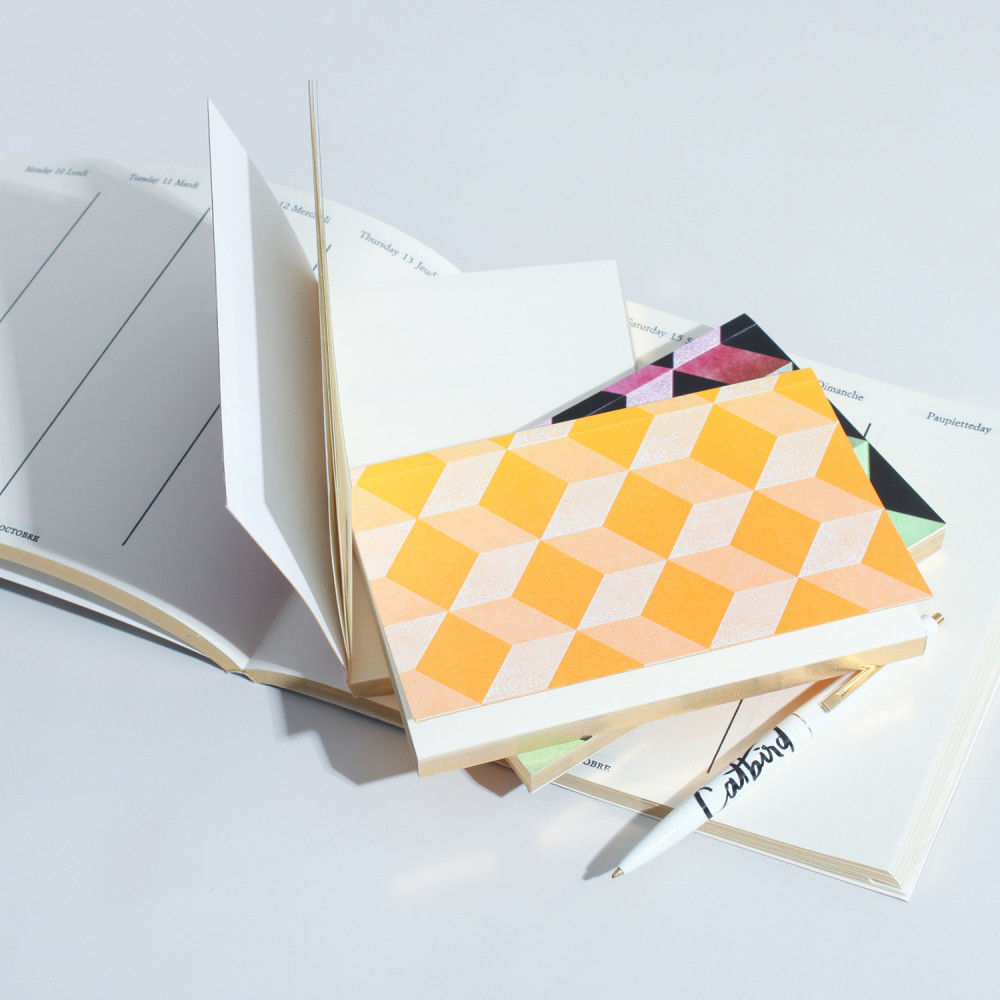 Photo via Catbird NYC
Why we love it: I mean, what's not to love? These designs are already getting our creative juices flowing. Astier de Villatte's papers are printed traditionally from methods that very few printers still use. Astier de Villatte is a master printer in France that mixes their colors from ink reservoirs and on rollers so each notebook is unique. If you're looking for something artisanal and truly special, this is it.
Buy it here: Astier de Villatte Small Notebook, $20
Reusable Water Bottle
It's no question this makes it on our list of essentials for back to school and beyond. A reusable water bottle is an essential, period. When it comes to reducing single-use plastic consumption, plastic bottled water still comes up as one of the most polluting single-use plastics on the Earth. As humans, we're buying 1 million plastic water bottles per minute. PER MINUTE. And we have to ask ourselves, why are we still buying bottled water when reusable water bottles are so abundant? Don't be a part of the statistic. Keep a reusable water bottle on you at all times where you can fill up at water fountains around campus, the cafeteria, or even your favorite pizza shop.
LARQ Self-cleaning Water bottle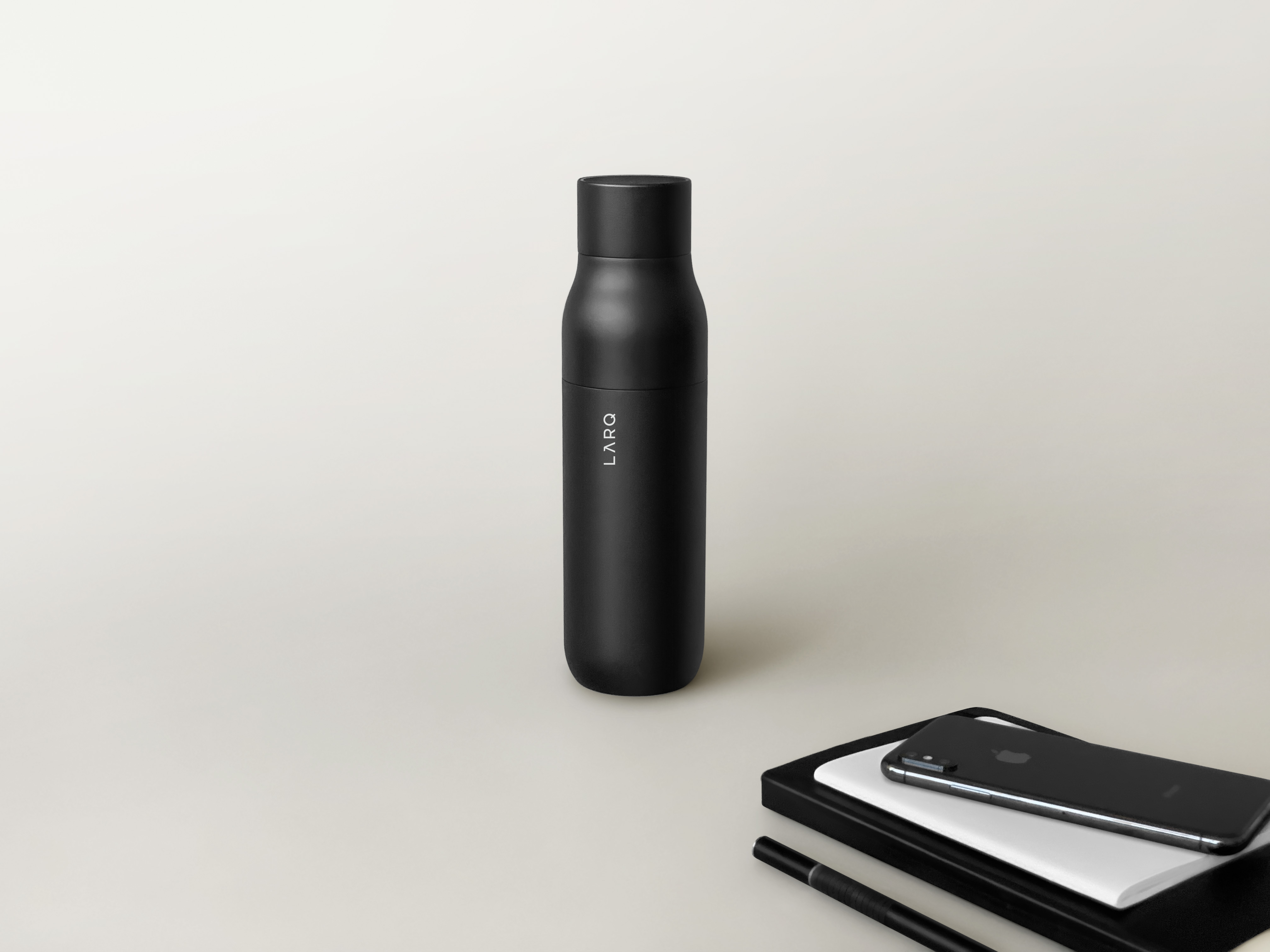 Why we love it: Needless to say our original LARQ Bottle is an essential all day, every day. We literally don't go anywhere without it. The LARQ self-cleaning water bottle uses proprietary UV-C LED technology that eliminates up to 99.9999% of bacteria so it's something you always want by your side, especially when you're out and about! You'll quickly reach your water intake, essential for increasing focus and deterring fatigue caused by dehydration. Stay sharp and refreshed with the LARQ Bottle.
One of the key reasons we found to why people don't use reusable water bottles is because they develop a stink over time–even after washing. You're supposed to wash your water bottle every day but do we? Probably not every day. Admittedly, the task is tedious and frankly, when we soak our water bottle to clean it, we usually forget to bring it with us the next morning when we're rushing out the door. Sound familiar? Enter the LARQ Bottle, which we developed with UV-C LED technology not just to give you peace of mind when filling up your bottle at a questionable public water fountain, but also to neutralize odor-causing bacteria so your bottle doesn't stink. Ever. This way, you won't be reaching for any single-use plastic bottled water anytime soon and Mother Earth thanks you for it. Keep up the good work.
By the way, we're now offering 10% off for students and teachers. Just verify here to receive your unique code to use at checkout!
Buy it here: LARQ Bottle, $95
Pens
Smooth-like-butter pens make note-taking and grading papers more fun– but they've gotta be great pens. You know, the kind that glides over your paper like it's nothing, the kind that doesn't ooze out too much ink at once, or the kind that is consistent until the last of the ink. Refillables are nice too. We love a less-waste situation.
Poketo Slim Pen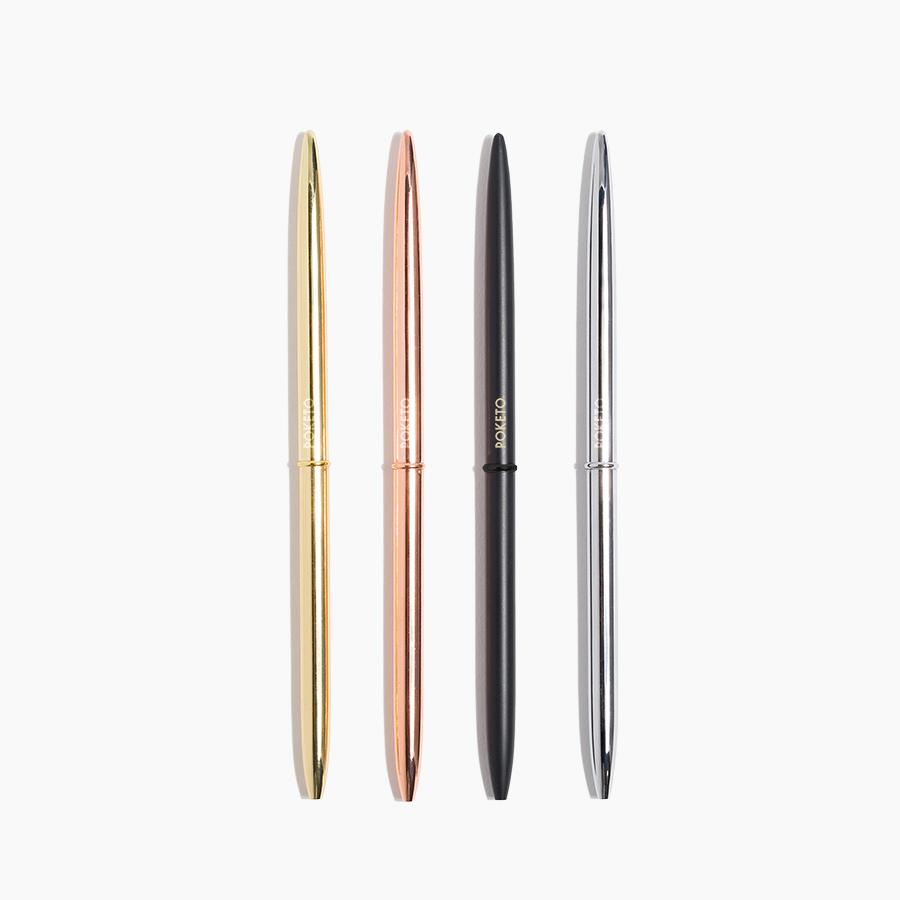 Photo by Poketo
Why we love it: First off, they're sleek and gorgeous and go with any color LARQ Bottle you own. Second, they're super smooth, refillable, and come in 0.5mm ballpoint tips. They have a good weight to them too–none of that flimsy stuff here. You'll want to keep this on you at all times.
Buy it here: Poketo Slim Pen, $8
Muji Smooth Gel Ink Ballpoint Pen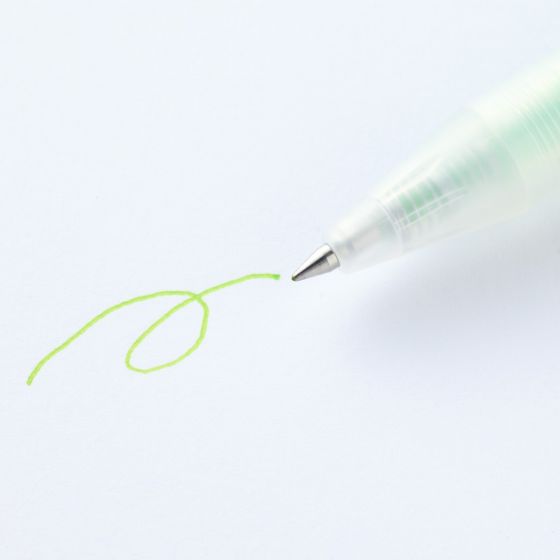 Photo by Muji
Why we love it: Note-taking can get pretty boring with just black or blue ink. Plus, it makes it hard to read afterward. Our favorite note-taking method is using color to create emphasis around a topic, make side notes, or highlight any specific topic to dive deeper into later. These Muji pens come in all sorts of fun colors, in a 0.5mm tip, and are super smooth so you can note-take like the wind.
Buy it here: Muji Smooth Gel Ink Ballpoint Pen, $1.49
Sakura Pigma Micron Fineliner Pen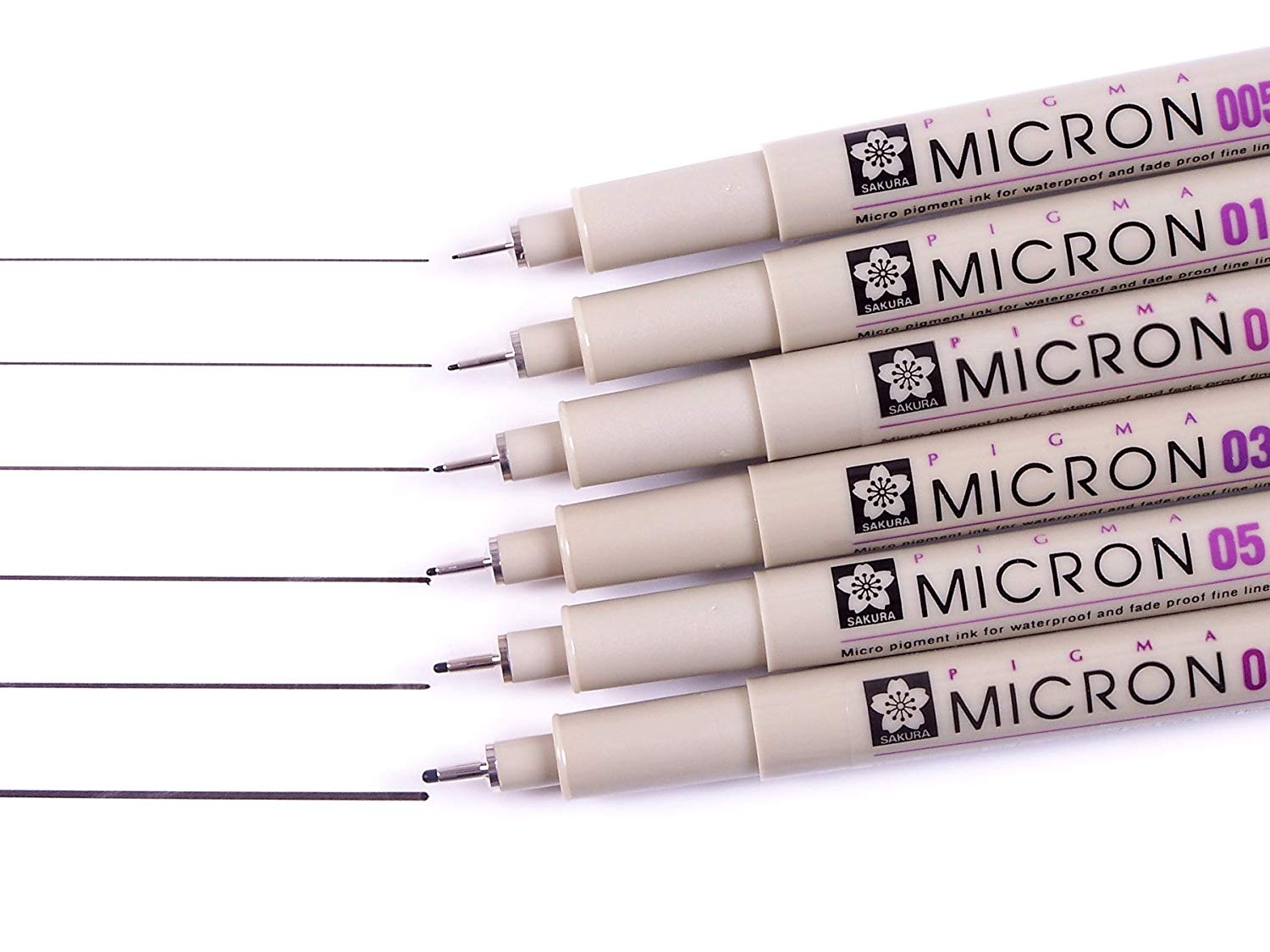 Photo via Sakura
Why we love it: Love an ink pen but hate the bleed-through? You'll love the Sakura Pigman Micron. It's truly a favorite for bullet journaling and any kind of writing, sketching like dot-work or even writing in birthday cards (they don't smudge either).
Buy it here: Sakura Pigma Micron Fineliner Pen (6CT set), $11
Planner
Get your life organized with a planner for the year, whether that's digital or physical. Sometimes it's easier to have something physical you can write in and annotate the way you want. Ever buy a planner and stop using it after two weeks? Find a planner you love–that is organized the way you need it to be–and you'll be motivated to use it.
Shinola 18-month Runwell Planner 2019-2020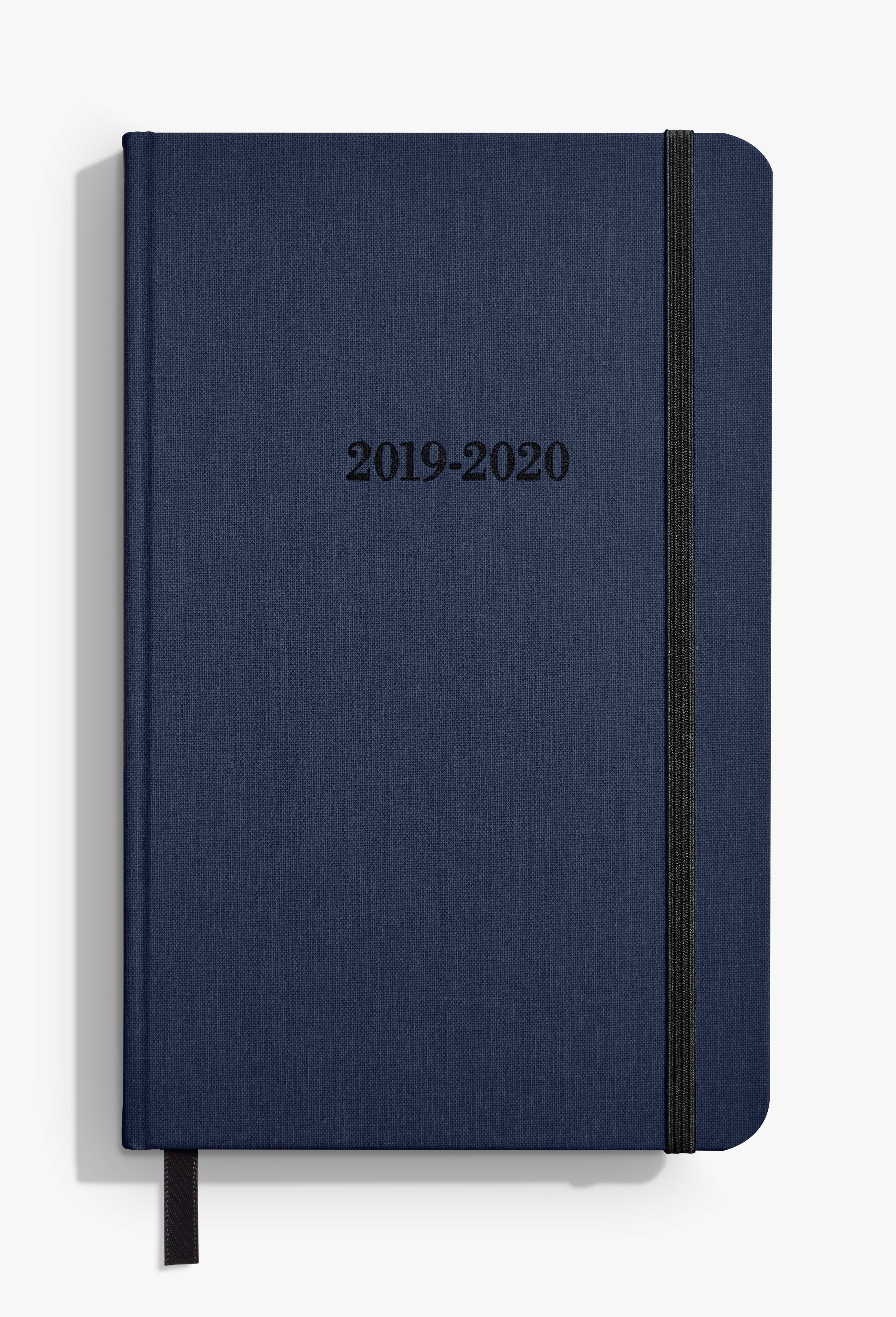 Photo by Shinola
Why we love it: This Shinola planner gives us Monaco Blue vibes so you already know what we're pairing it with. The planner is organized and has a place for all your thoughts, doodles, and to-do lists. And of course, it looks great so you'll want to use it every day.
Buy it here: Shinola 18-month Runwell Planner 2019-2020, $26
Headphones
These have almost become a staple in every backpack, purse, and gym bag. Music, podcasts, webinars, online classes–you got it all covered with a good set of headphones. Amp up the sound to drown out your roommate's chatter and get into a deep focus. "Lo-fi Study Beats" or "Focus" anyone?
Beats Solo3 Wireless Headphones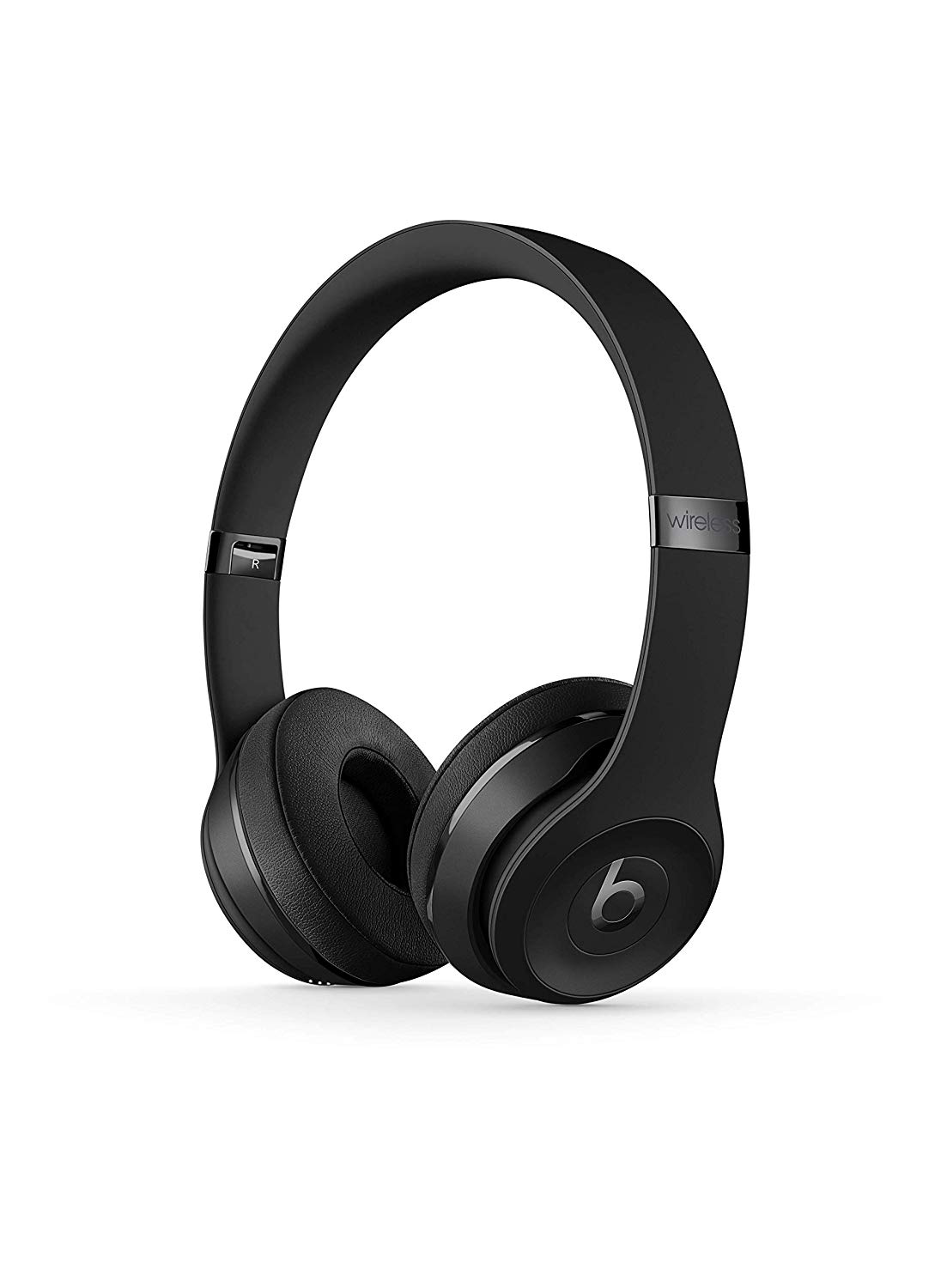 Photo by Beats
Why we love it: If you prefer over-the-ear noise-canceling headphones, Beats is a great choice. We love the sleek design and colorways the line offers and impeccable sound (hellooo, bass).
Buy it here: Beats Solo3 Wireless Headphones, $160
Apple Airpods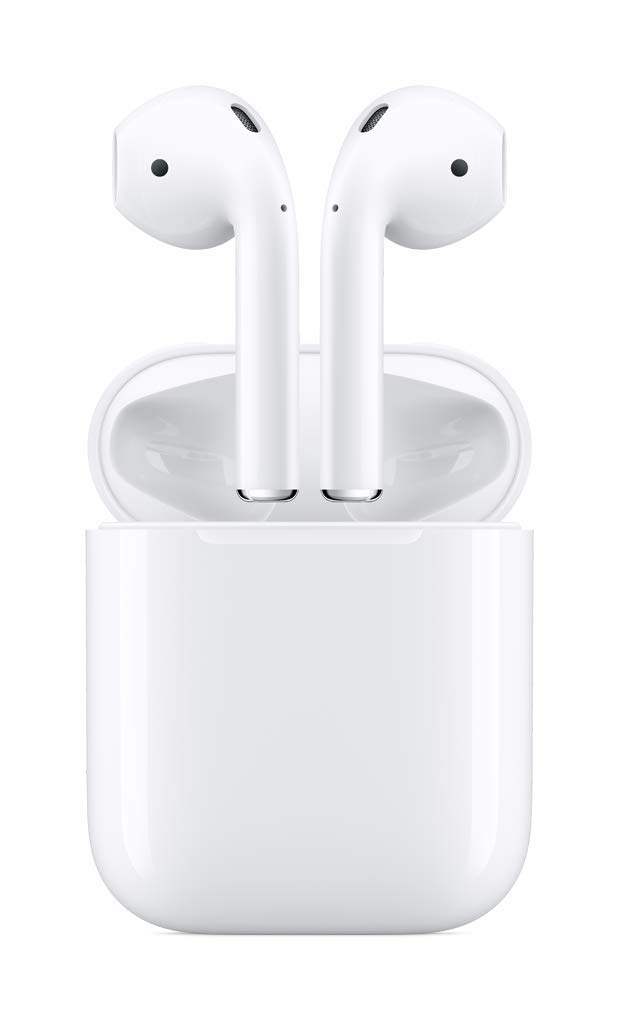 Photo by Apple
Why we love it: Of course, we had to mention the Airpods. They're a favorite among Apple users, and for good reason. The support and connectivity just work better between Apple products. But if you're not an Apple fan or user, other great true-wireless earbuds are the Jabra Elite 65t Earbuds.
Buy it here: Apple AirPods with Charging Case, $159
Wall Calendar
Always getting your dates mixed up? Don't. A wall calendar is a great way to give you an overview of what your week looks like, keep you on track, and well, it can be a great decor piece.
Minimalist Wall Calendar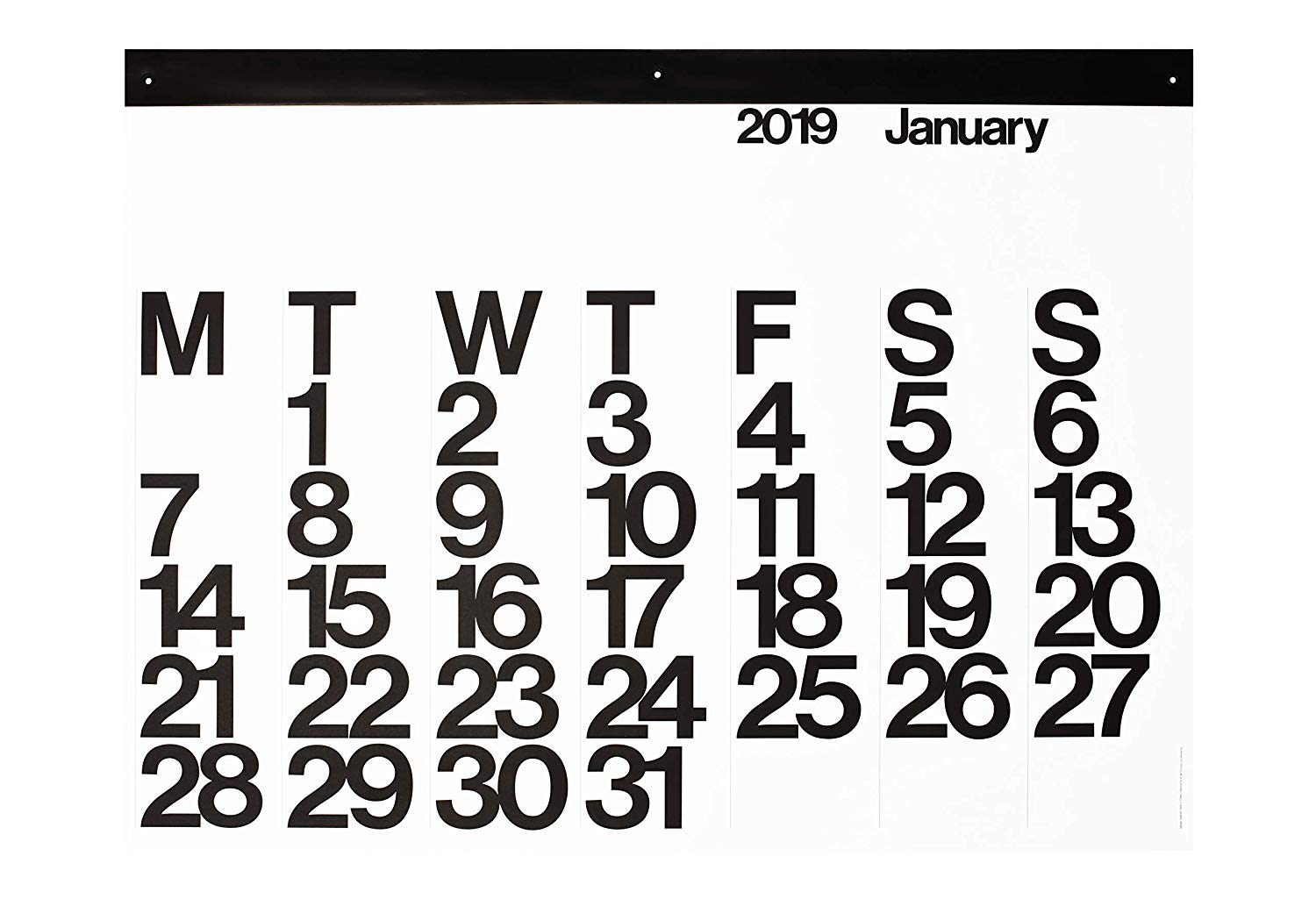 Photo via Amazon
Why we love it: We're loving this wall calendar design! It's clean and minimal and the extra-large numbers give it a bold look, or for when you don't have your glasses or contacts on. Clean, simple–just how we like it.
Buy it here: Stendig Wall Calendar, $50
Whiteboard Calendar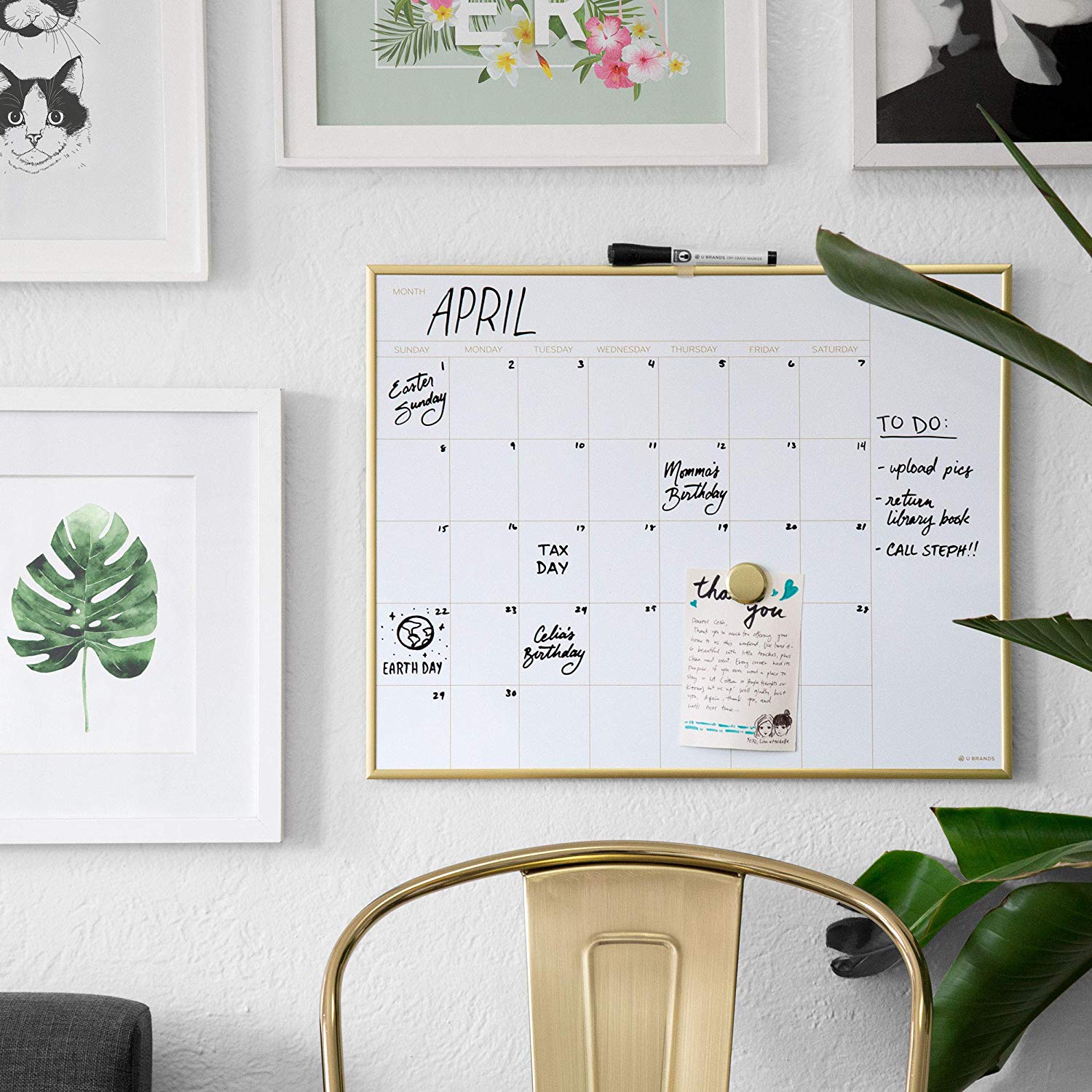 Photo via Amazon
Why we love it: A more sustainable alternative to the paper wall calendar is a whiteboard calendar. It already has a grid so you can write in the days and even take notes and plan out your days and weeks on it without the permanence of pen and paper.
Buy it here: U Brands Magnetic Monthly Calendar, $27
Digital Alarm Clock
Sure you could use your phone, but having an alarm clock makes sense for when your phone gets cracked and you need to leave it at the Apple store to get it fixed… just me? Either way, it's good to have a clock of some sort that isn't your phone–when your phone dies, when you lose it (under the covers or your papers), when you just want to look at the time without having your phone nearby–I could go on, but I won't. Plus, your alarm clock can do a lot more than just tell time.
Bluetooth Digital Alarm Clock Speaker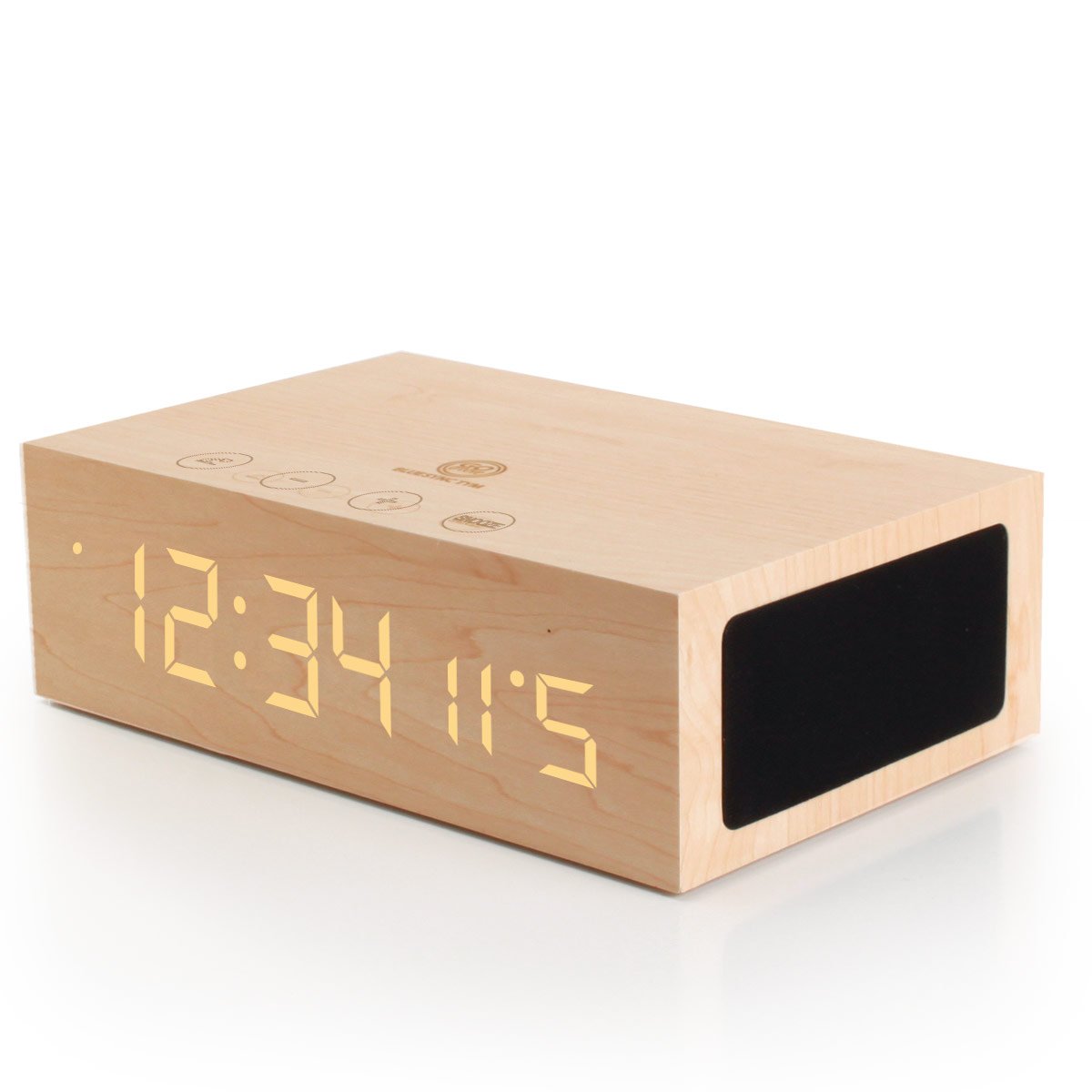 Photo via GOgroove
Why we love it: This guy doubles as décor. We love this clean aesthetic and light wood look. Plus, it doubles as a speaker so you can jam out to your favorite songs when you get the room all to yourself or have friends over.
Buy it here: Bluetooth Digital Alarm Clock Speaker, $30
Coffee Maker
Back to school means back to heavy studying, grading, classes, and extracurriculars. You probably want to invest in some good coffee and an amazing coffee maker to get you through the school year.
Chemex Classic Pour-over Glass Coffeemaker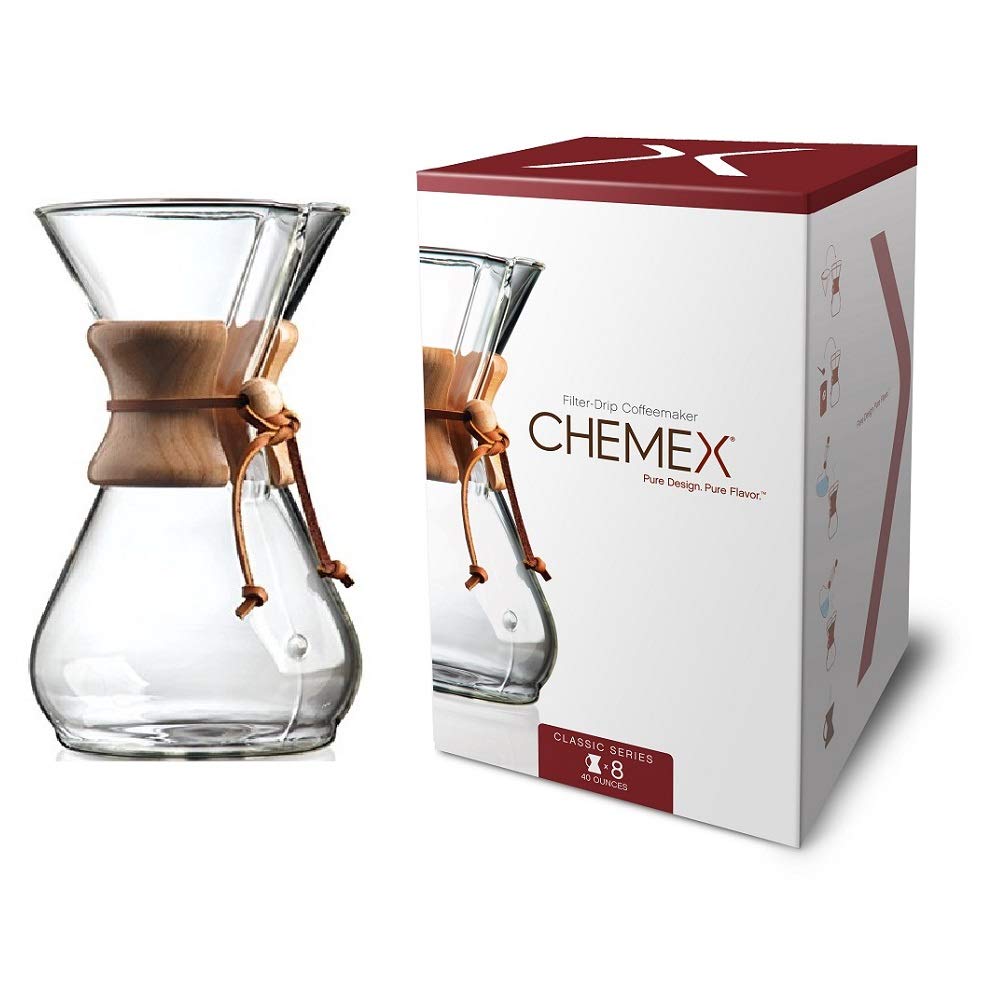 Photo via Chemex
Why we love it: Pour-over coffees have gotten a lot of buzz–and for good reason. You'll get a more robust flavor from your quality beans. There's a method to this that you'll enjoy doing for yourself each morning. Call it your own morning self-care ritual.
Buy it here: Chemex Classic Series, Pour-over Glass Coffeemaker, $35
Nespresso Vertuo Coffee and Espresso Machine by Breville with Aeroccino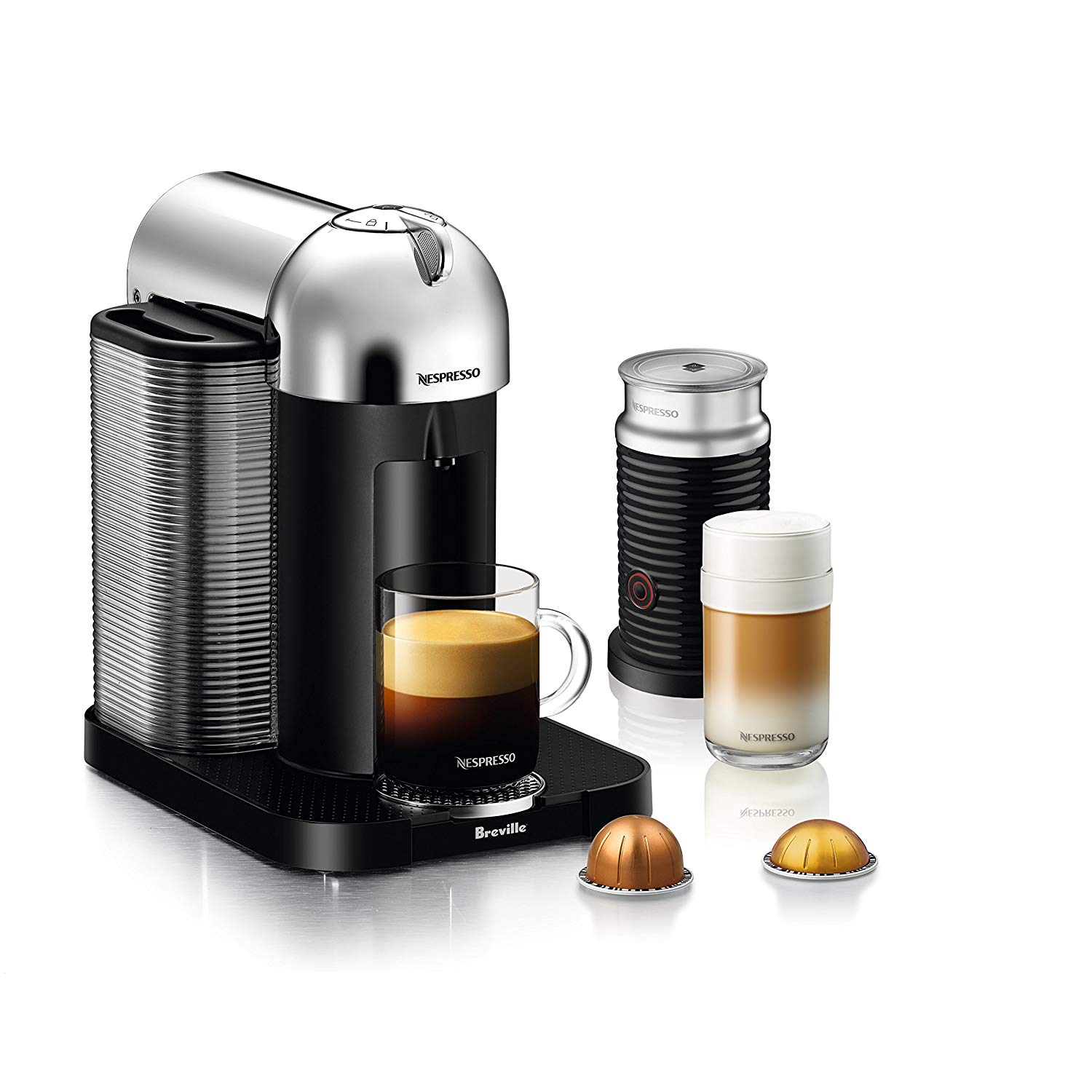 Photo via Breville-Nespresso USA
Why we love it: If you're looking for a real investment and not a fan of the pour-over method of coffee making, you'll love this one. You'll get a great brew every time, at the push of a button (just like how our LARQ Bottle purifies water at the push of a button!)–brilliant, right?
We know you're wondering why we're suggesting a notoriously non-sustainable product like coffee pods, so we did some digging here. Nespresso's values are anchored in a commitment to restore environmental and human resources. The pods are made from aluminum and not recyclable through your traditional curbside method–instead, Nespresso offers recycling at their boutiques or you can order prepaid shipping bags to ship up to 200 empty pods to their recycling facilities. Nespresso claims that aluminum is "infinitely recyclable", so they're doing their best to make it easier for consumers to recycle their used pods. Although not the most sustainable, Nespresso is closing the loop to make their aluminum pods easily recyclable through their program, so long as you commit to recycling them properly!
Buy it here: Nespresso Vertuo Coffee and Espresso Machine, $170
Sunscreen
Yes, you need to be wearing sunscreen every day. Going from class to class to dorm to the library to your friend's apartment is a lot of outdoor activity where you're exposed to the sun. The sun's rays are damaging to the skin, even if you don't see it right away. With prolonged sun exposure, chances of skin cancer, sunburn and premature aging can occur–and no one wants that. Still have reservations? We bust all your excuses for not wearing sunscreen in another article here. Just make sure your sunscreen is also reef-safe to cover all your bases.