Posted by Elaine Tu on Apr 9th 2019
One of the many pleasures in life is being fortunate enough to travel. Immerse yourself in a world different than your own, soak in the sights, and enjoy the food. The trip itself should be enjoyable, but the travel from point A to point B isn't always so fun. You always want to make sure you have all the essentials before setting foot on your journey. There's nothing worse than arriving at your destination only to find out you've forgotten something and have to hunt for it in a foreign place. Plus, don't you want your purchase to be thoughtful and more… you?
We've carefully curated a list of travel essentials with designs that are so amazing, you'll want to use them on every trip. Whether you're a seasoned globetrotter or a first-time flyer, these top travel accessories are absolutely essential for traveling in style.
Hello, Function. Have you met Form?
#1 Travel Pillow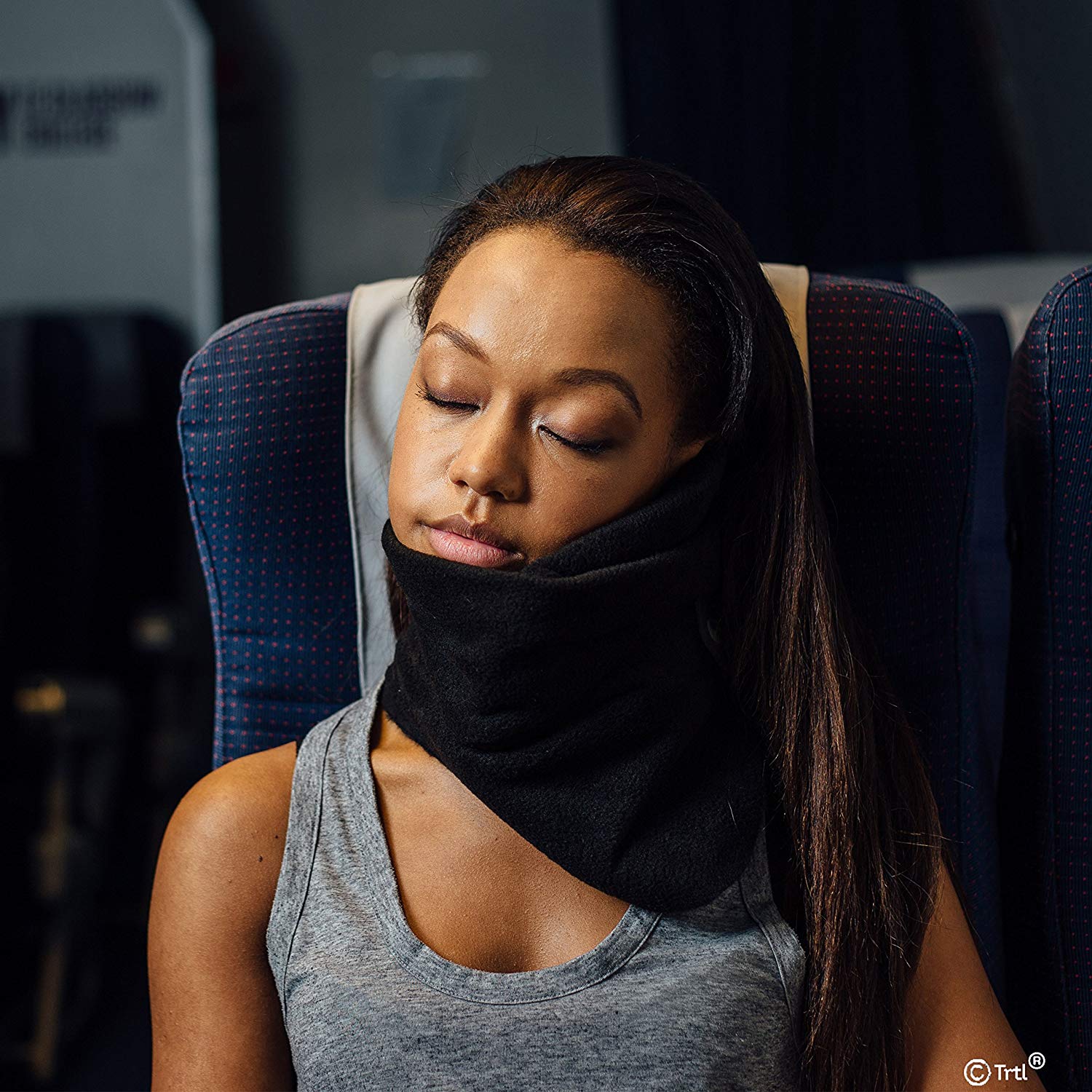 Photo by TRTL
Travel pillows are a must when it comes to travel--land, sea, or air--and especially when travel time is extensive. If you plan on getting any kind of shut-eye during your travels, don't get caught without a comfortable travel pillow to keep you from arriving at your next destination with a sore neck. The TRTL Pillow is scientifically engineered to keep your neck in the best possible position. Its design allows you to fold it up nicely so it's not bulky, easy to travel with, and of course, stylish.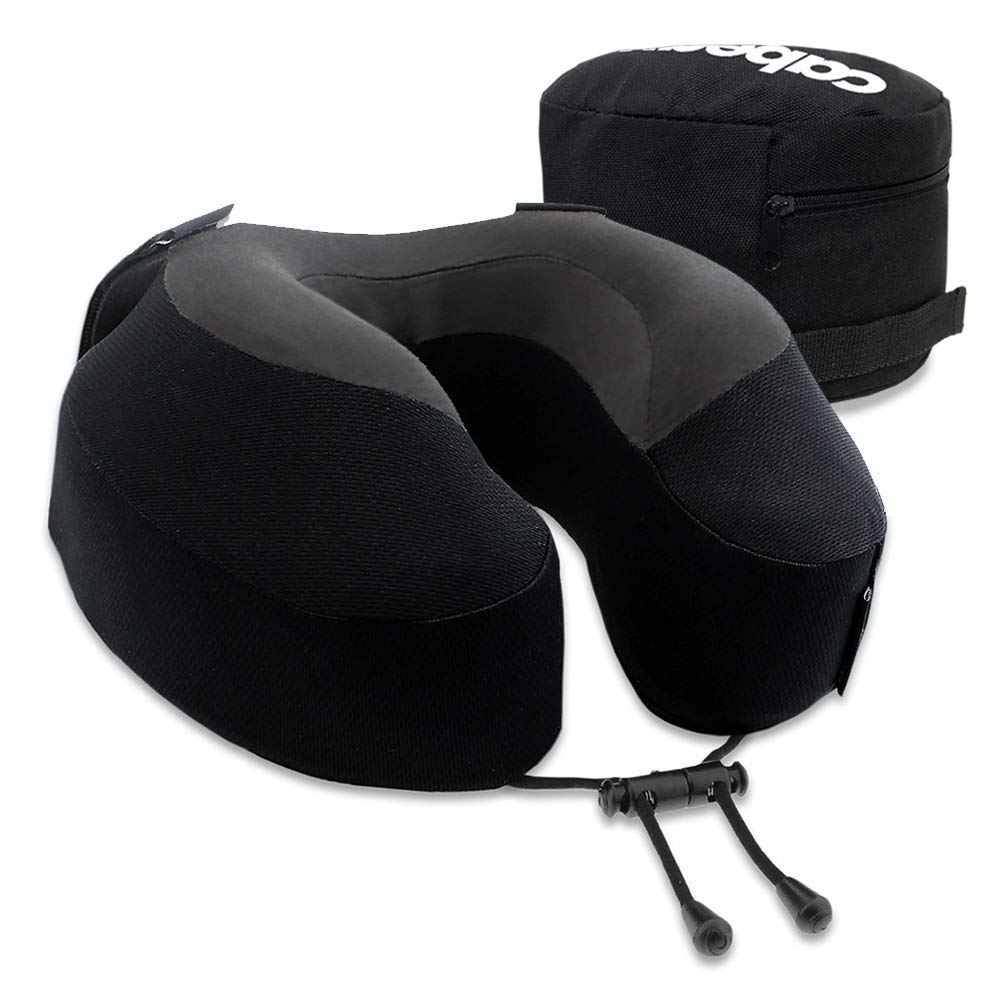 Photo by Cabeau
If you'd prefer a super cushiony memory foam neck pillow instead, the Cabeau Evolution Pillow is one that many swear by. It's soft, ergonomic, and even rolls up into a small bag to make it easier to travel with! This design is super thoughtful and includes straps that clip onto the seat to keep your head back. If you tend to lean forward when sleeping upright, this will keep you from banging your head into the seat in front of you!
#2 Bluetooth Headphones
These are a must-have travel accessory if you want the option to listen to music, podcasts, ambient noise, audio books--well, you get the gist. Opt for a noise-canceling version like these Bose headphones so you can really get some restful sleep in for a peaceful flight.
#3 Portable Charger
We can't stress this enough. Sure, you could wait until you can plug into a wall, but chances are, you could run out of battery on your phone or other electronic devices before that happens. Also, who likes to be tethered to a wall, awkwardly sitting on the floor next to the airport bathrooms? Not us. If you have a high maH portable charger, it could last you the entire trip (depending on how long your trip is), so you may not even need #4 on this list.
#4 Travel Adapter
If you're traveling to another country and bringing electronic devices along with you, it may be a good idea to grab one of these before you go. Travel adapters like this one include multiple ports for different countries so you can easily find one that you can use time and time again.
#5 Reusable Water Bottle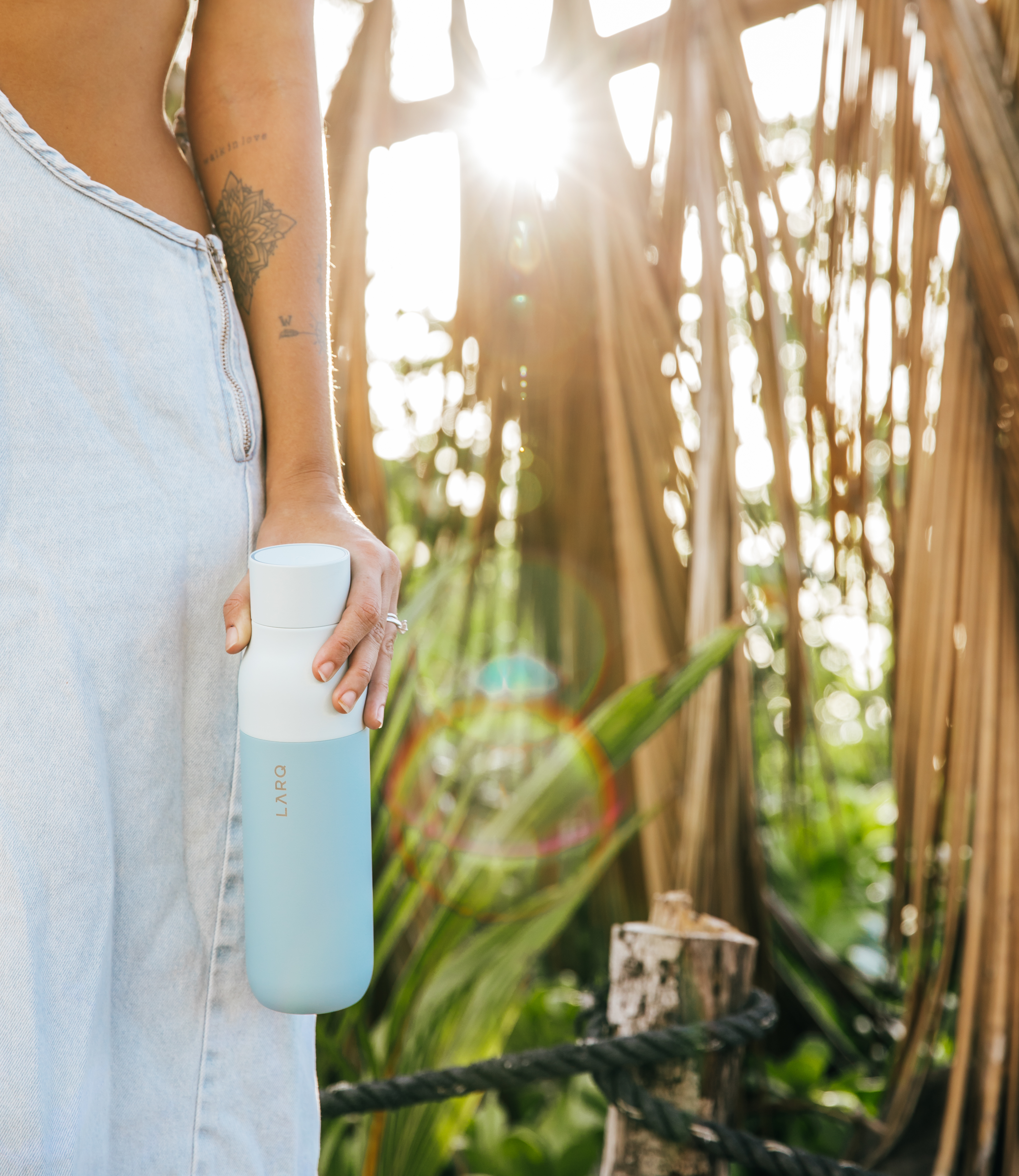 The most important thing about traveling is staying hydrated. Jet lag dehydration is seriously a thing, and you shouldn't overlook this really easy way to avoid it. Simply, bring your own reusable water bottle. Just make sure it's empty before arriving at TSA.
Did you know that millions of plastic bottles are bought around the world every minute? That's millions of plastic waste polluting the earth. Instead of being a part of that problem, take a reusable water bottle like the LARQ water bottle--it self-cleans and sanitizes your water for you every two hours. This means you can fill it up with tap water at the airport, at rest stops, or at your destination and be confident that it's safe to drink. Not to mention its gorgeous design is really going to turn heads everywhere you go.
#6 Packable Bag
If you're an over-packer or just an excessive-souvenir-purchaser, bringing packable bags with you is key. Traveling is exciting because you can find things that you want to bring home as gifts or as mementos from your adventures. Feel free to do so when you have an extra reusable bag handy.
You can use them to store excessive items, separate your dirty clothes in your suitcase, use them for shopping around your destination (minimizing plastic consumption), and whatever you can imagine you'd need an extra bag for! This packable backpack comes in a handy compact size that'll fit right in your luggage--and it won't ruin your outfits either.
#7 Suitcase
If you're going to be traveling a lot, it's definitely worth it to invest in a great suitcase for all your future travels. This suitcase by AWAY has a built-in external battery so you can charge up during those long layovers at the airport or waiting in line at a cafe. It's hard exterior prevent your items from getting crushed in transit and, with its wide range of colors, you'll find one that suits you.
Traveling in style is easier than you thought. Lucky for you, we've compiled the best products for your traveling lifestyle. Did you think of anything we missed?
Now, what are you waiting for? Adventure is out there.