Posted by Elaine Tu on Apr 4th 2019
Even as World Water Day passes (March 22), water conservation should continue to be a hot topic of discussion around the world. World Water Day is all about bringing awareness to communities that lack access to water and proper water sanitation and hygiene. For those of us who are lucky enough to have access to clean fresh water, we need to be more informed about ways to conserve this natural resource.
So, how do we get green about this whole water-saving business? Well, put your flushes where your mouth is and take into account all those leaky pipes, dripping faucets, showerheads, and appliances. How much of an environmental impact do these have? The fact is, every drop counts, and we're here to lay down these water conservation tips on you.
How to Conserve Water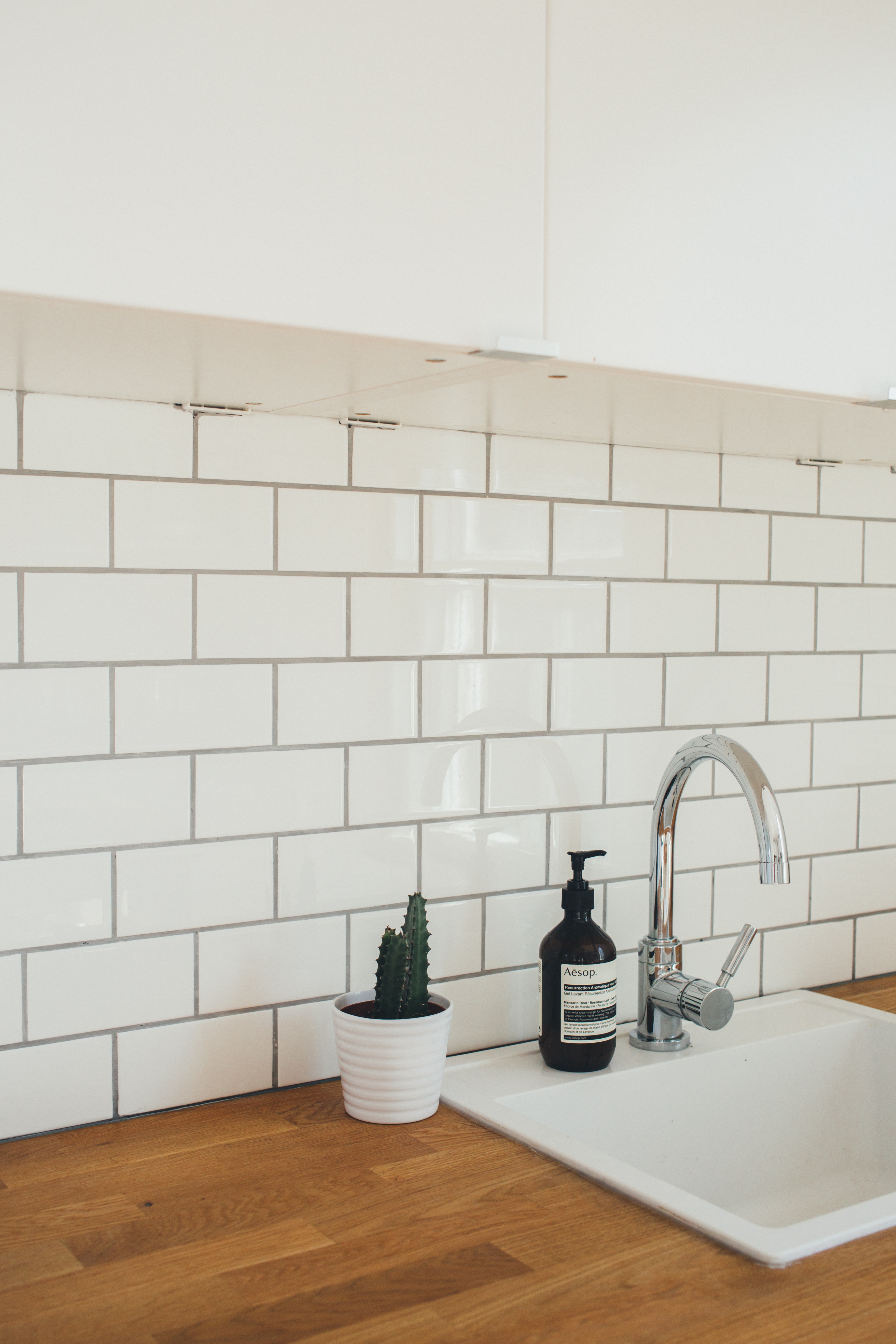 In the Kitchen
Only use the dishwasher when you have full loads
Running your dishwasher on a half-load is wasteful. Opt to wait until you have a full load to start a cycle.
Install a high-efficiency dishwasher
Dishwashers made before 1994 waste more than 10 gallons of water per cycle according to Energy Star. Look for the Energy Star seal when shopping for a new dishwasher. These will save energy, water, and shave off about $35 per year off your utility bills.
If hand-washing dishes, don't let the water run
You can shorten the time it takes to wash dishes by using a basin of soapy water to soak, then rinsing the dishes in running water quickly after. Because you're not running the water the entire time through soap, scrub, and rinse, you are cutting the amount of water being used. Depending on your hand-washing methods, it might save more energy and water to use a high-efficiency dishwasher.
Re-use pasta or rice water
Instead of pouring the hot pasta water down the drain, save it in a tub, wait for it to cool, and then use it to water your plants. Don't pour hot water onto plants--this might harm or kill them! Similarly, save the water you used to wash your rice for this same purpose.
Scrape and soak instead of pre-rinsing
If you've got some tough stains, pre-rinsing might not even help. Sometimes you need to let things sit in warm soapy water for the set in stains, oil, and leftover food to dissolve. They'll become easier to wash too so you won't be standing there scrubbing for long!
Avoid using the garbage disposal
The garbage disposal requires running water to prevent clogged drains, which can be using up water unnecessarily. A greener way to dispose of food particles would be to use a strainer and keeping a compost bin nearby to throw these bits out. You might even save some headache from a clogged drain a little down the line.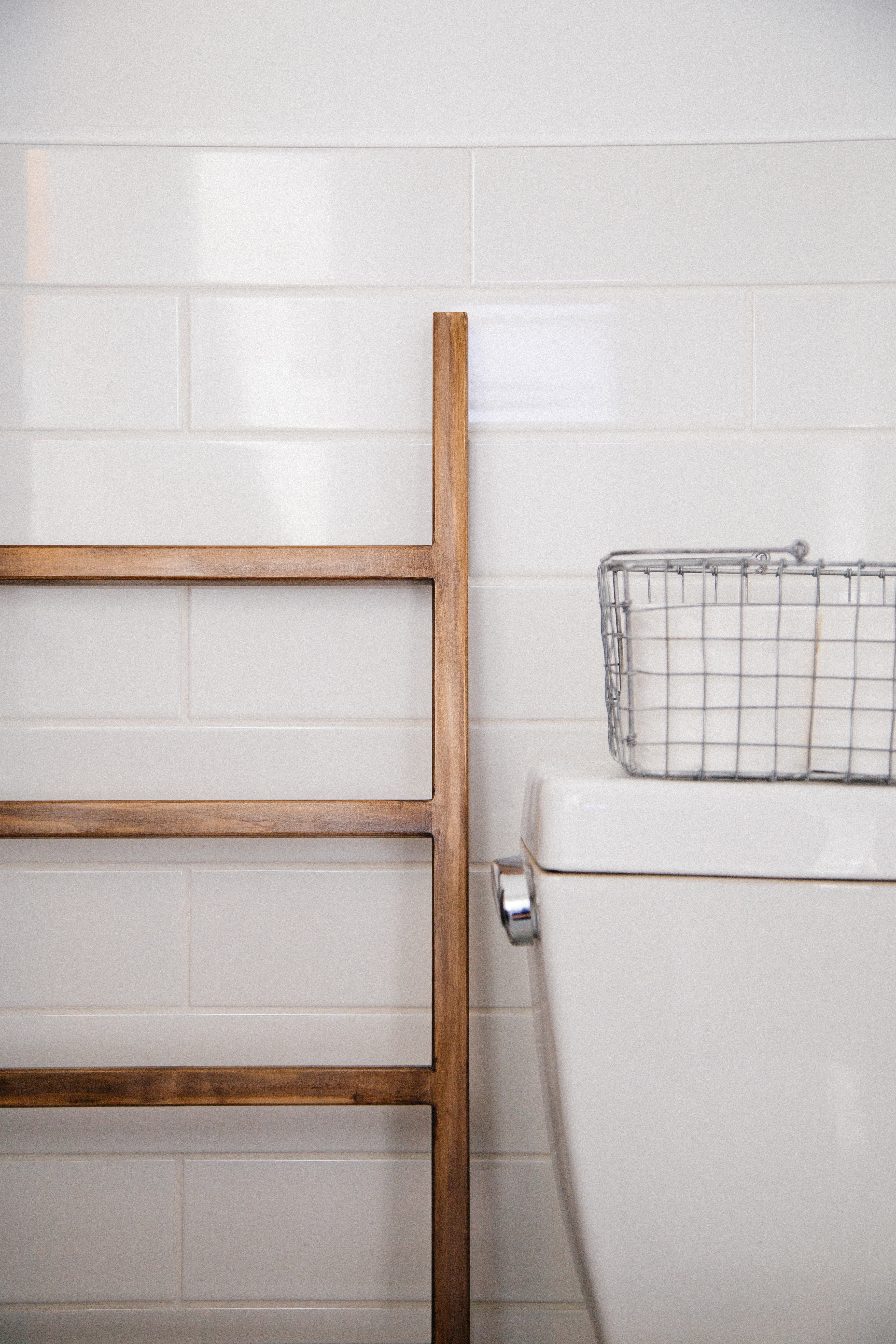 In the Bathroom
Shower Buckets
Ever turn the shower on to heat up before hopping in? We're all a little guilty of doing this at least once in our lives. All that cold shower water running down can be saved in a large tub or basin and repurposed for watering plants, handwashing clothes, washing your car, washing your pet or soaking dishes.
Shower Timer
If you haven't already gotten in the habit of taking speed showers, now's the time. Try setting a timer on your phone or shower clock. You can even make this fun by getting a shower speaker--finish your shower within 1-2 songs!
Turn off the faucet while you're brushing your teeth
The most water you'll need is maybe a small glass to rinse your mouth and toothbrush afterward. Be mindful of every drop of water you might be wasting.
Shut off the shower when you're lathering
Just like the dishes, do a soapy lather on yourself in between rinses. This will save gallons of water from going down the drain.
Install low-flow showerheads
The higher the flow, the more water is being used. Investing in low-flow showerheads will avoid unnecessarily water-intensive showers which are extremely wasteful. These will also help you save some money off your water bill!
Install high-efficiency toilets
These days, high-efficiency toilets are available in all sorts of water-saving options. From low-flush toilets to dual-flush toilets, to water-efficient toilet tanks and more. Since older standard toilets can attribute to most of your home water consumption, this may be a worthwhile investment to look into for the long run. You'll save money off your water bill for this one, too.
Install faucet aerators
What's a faucet aerator, you ask? It's an attachment you can install into any standard faucet and incorporates air into the water stream in order to save water. It's another way of controlling the flow of water so less is used. Usually, for indoor water use, these are great for the bathroom, kitchen and other faucets in the home.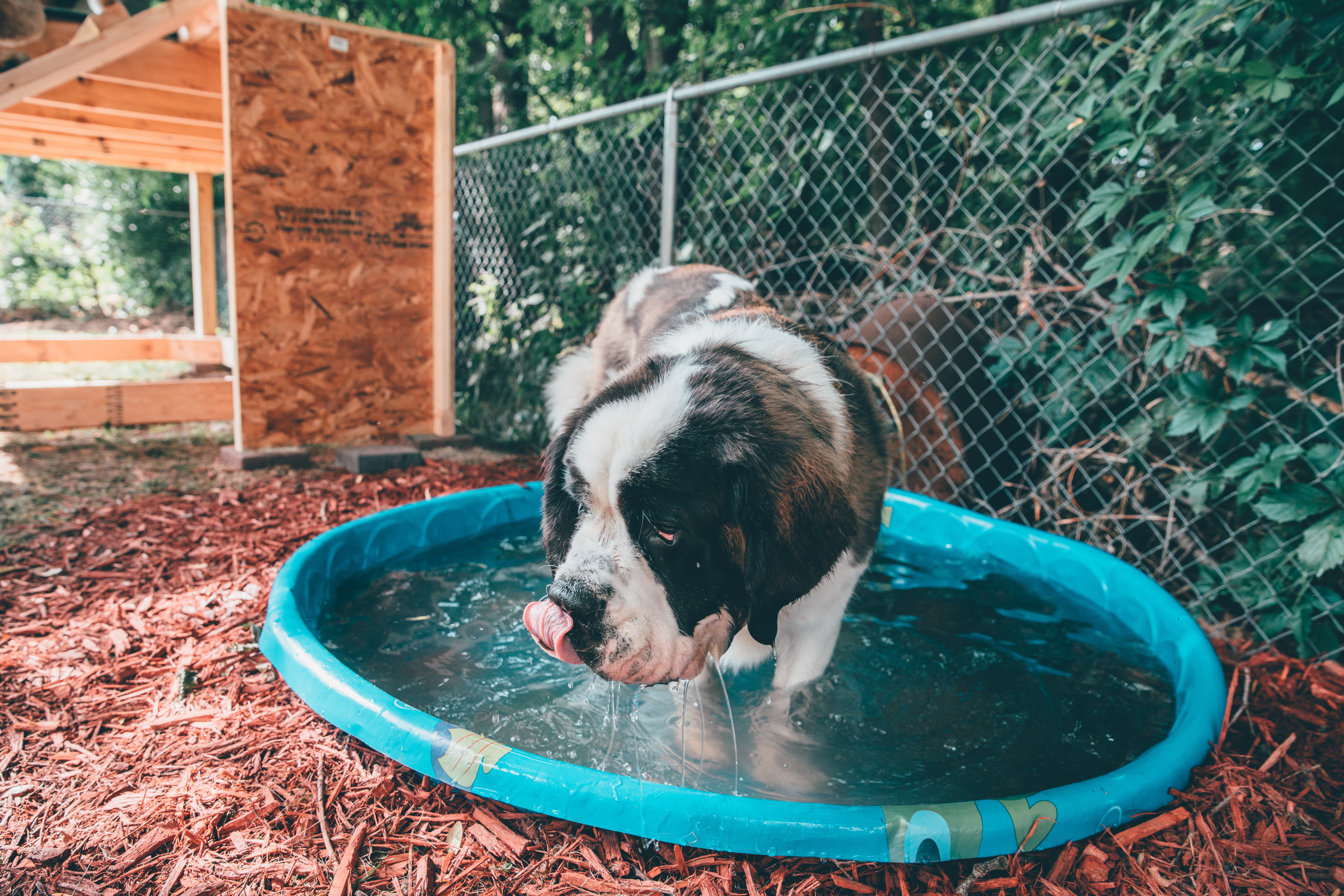 Photo by Ben Konfrst on Unsplash
Outdoors
Install a rain barrel
Save some of that rainwater to be repurposed later. You can have one installed by professionals, or merely leave some buckets outside to fill up with as much water as possible while it's raining outside.
Drought-resistant plants
Plants can require a lot of water to stay alive or grow. Reduce the size of your lawn (or forego the lawn altogether) or opt for plants that require less water or that thrive in drought conditions. Succulents and other desert plant species are great options.
Water plants in the morning
Watering plants in the morning (while it's still cool), allows the water to run down into the soil to reach the roots of the plants without losing too much water to evaporation in the process.
Cover your pool
If you have one, cover it. The water can evaporate over time which would require more water to refill.
Wash your dog outdoors
Your pup will probably enjoy it a little more outside anyway, but the bath water can run off into your lawn or plants so it's not going to waste. Just make sure the doggy body wash is safe for your pet and your plants.
Hand-water your plants
Instead of using the hose or sprinklers, take it upon yourself to water your plants (bonus points for using repurposed water)!
Go to a car wash instead of washing your car at home
Some car washes use low-flow washing systems that are better for the environment than if you hosed your car at home. If you've saved up enough shower water or rainwater though, you could use it to wash your car at home!
Look into irrigation systems
If you're apt to do so, installing an irrigation system in your yard or garden can be a great way to save money and properly nourish your plants. Some have built-in rain sensors to prevent over-watering your plants after it has rained, and will distribute water efficiently so there is significantly less water waste than traditional sprinkler systems.
In the laundry room
Cut back on laundry days
Try to do the laundry once a week or less. The washing machine uses a lot of water and energy to run, so reducing the frequency of laundry days will conserve water and save you money on your utility bills.
Do full loads only
Always do full loads. Running half a load will take the same amount of energy and water to do. As an alternative, you can handwash anything that you absolutely need to wear.
Invest in high-efficiency washer and dryers
Look for the Energy Star sticker on these too. You'll save money and reduce your water footprint by getting a water-conserving machine.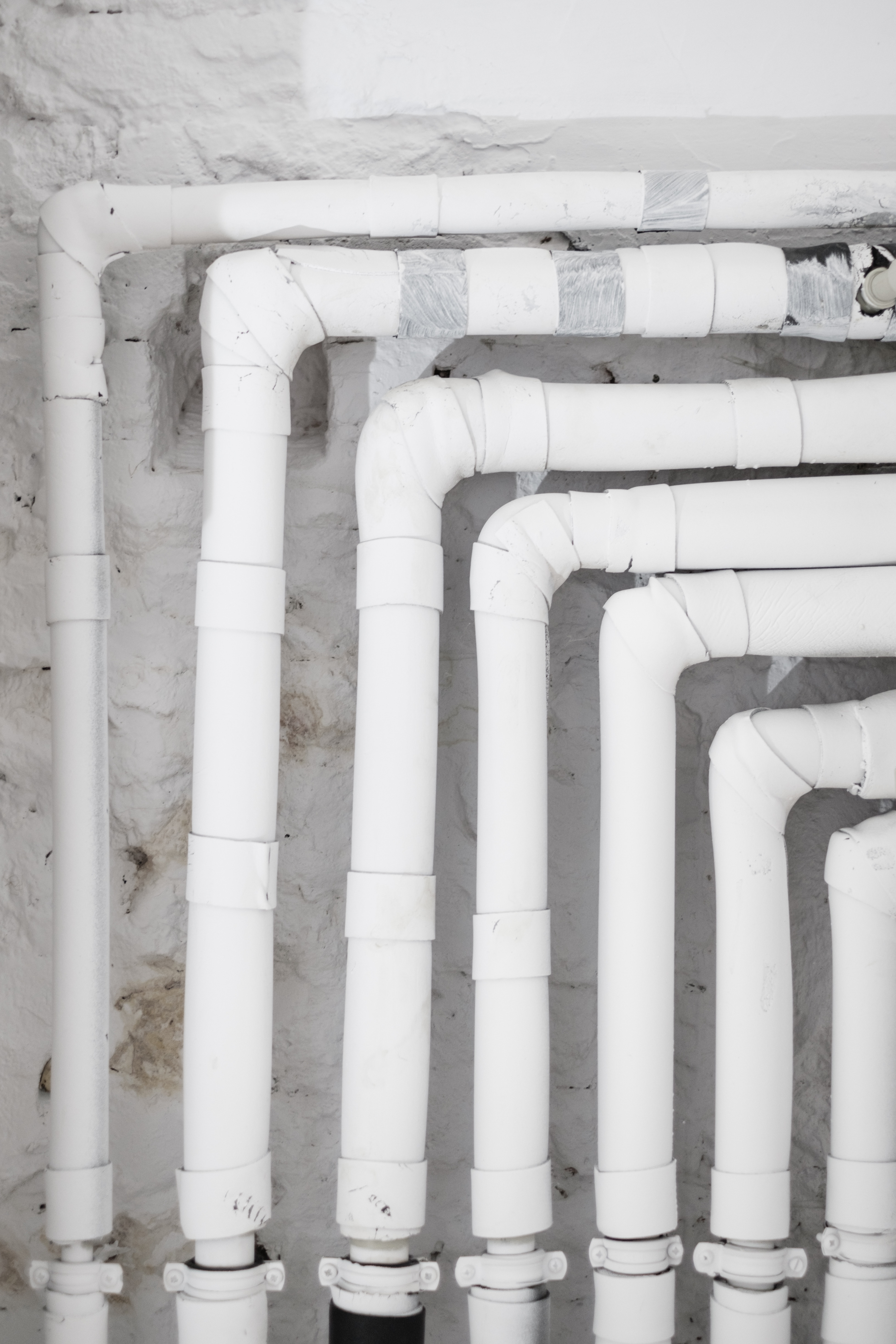 Photo by Samuel Zeller on Unsplash
Everywhere
Check for and fix leaks ASAP
Aside from the obvious, you can tell if you have a leak by checking your monthly water bill. If there's been a spike in the price after a normal month, you might want to check your pipes. You can troubleshoot by checking your water meter--take a look at the meter, then make sure all water use stops for at least 2 hours, and check the water meter again. If the meter increases still, you have a leak somewhere. Toilets can be leaking even if you don't see any water on your floors. To check if it's the toilet that's leaking, drop some food coloring in the toilet tank and wait an hour or two without using the toilet. If the coloring appears in the toilet bowl, you have a leak.
Install efficient fixtures and appliances
Did you know that power plants use water to cool down? So whether your fixture or appliances use water or not, you may be indirectly conserving water just by reducing your energy use.
Turn off the faucet
Even if you aren't at home, be conscious of the water you're using. We're not telling you to not wash your hands, we're just saying that you should soap and lather while the faucet is off, then only turn it on to rinse.
Double-check
This goes for at home and when you're out. Always check to see if the faucet or shower is dripping before you leave your home, hotel, Airbnb, public restroom--you name it. Unnoticed leaky faucets can waste more water than you'd think.
Don't buy bottled water
Bottled water--oftentimes left unfinished at parties or at work, leave water wasted and add to plastic pollution. Instead, get a reusable water bottle, and bring it with you everywhere. If you're throwing a party, don't be afraid to put out filtered water in a pitcher or water dispenser, and supply paper cups instead of plastic ones.
Repurpose your water
If you're cleaning up after a party where you did supply bottled water, be conscious of what you do with the abandoned bottles. Repurpose the drinking water by using it to water plants, your lawn, or your car. Then, properly recycle the empty bottles.
Use less hot water
In the shower, laundry, and kitchen, hot water uses more energy to produce that cold or lukewarm water. Save water from the shower by reducing shower time, don't use hot water for laundry (most clothes allow cold water only anyway), and try to limit the hot water usage when washing dishes.
Re-use greywater
Greywater (also spelled as grey water, gray water or graywater) is untreated gently used water from bathroom sinks, showers, basins, and washing machines. It is not water from toilets, urinals or kitchens due to the amount of human excrement, grease-levels, and potential for bacterial growth. Greywater is typically filtered to remove any solid sediment but not treated with harsh chemicals. You can re-route greywater for use in other areas if it is legal where you live. You can save money by re-purposing greywater around your home.
And there you have it, easy water saving habits that you can start practicing right now and everywhere. You can find new and creative ways of repurposing and conserving water in your daily life. When doing so, you can reduce your environmental impact and help conserve a valuable natural resource.