Posted by Elaine Tu on May 7th 2019
Alright, you Scandinavian interior design fanatics--your inspiration for innovative interior design is here. We want Scandi, we want Hygge, we want inventive ideas we can use in our own homes--at some point in time… There are some cool innovative things people are doing around the world in interior design. Ready to be inspired?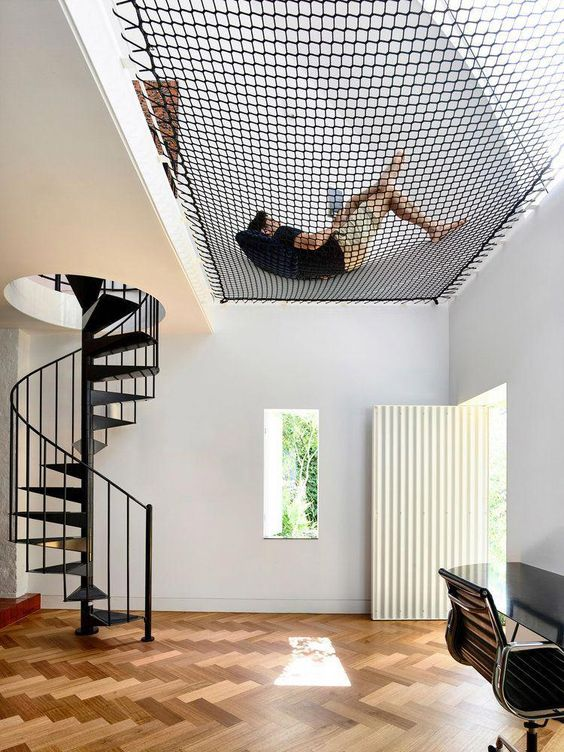 If you have a space for a spiral staircase and a giant net nook, you're one lucky person. Not for the faint of heart or if you're scared of heights--this unique reading area is what design dreams were made of.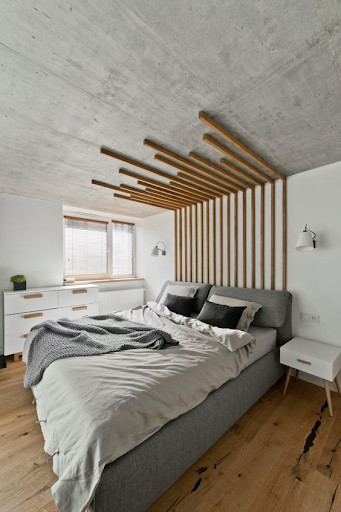 Have minimal space but want to spruce up your bedroom? Try this cool wood design on your wall and ceiling. It draws the eyes up to make the space feel a little larger. If you can find a great reclaimed wood carpenter, please make this come true for your space.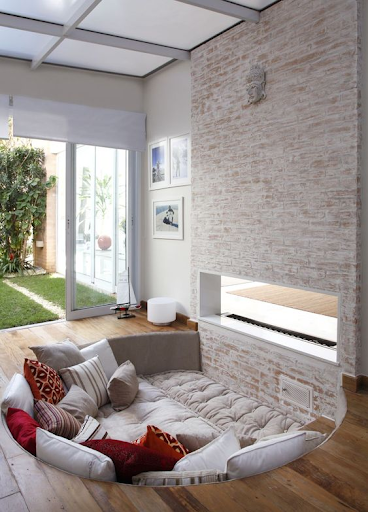 What better way to chill out in front of a fireplace than a gigantic round couch recessed into the ground? I bet you won't ever want to leave this area--like ever.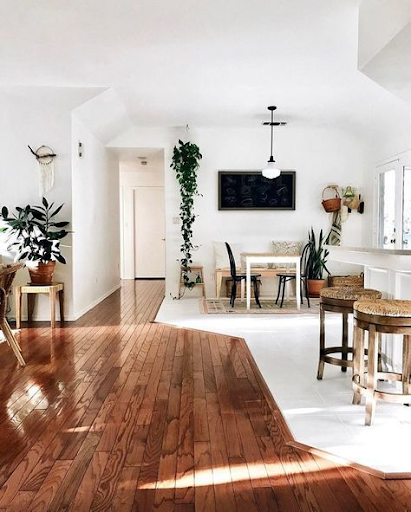 A cool way to divide a large space--this hardwood and tile-work is a masterpiece of sorts. It'll be the highlight of your guest's visit. Guaranteed to spark joy.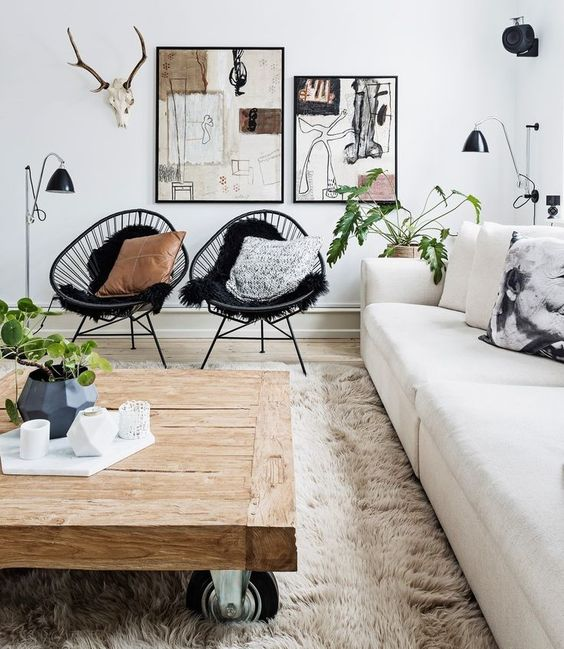 Cool artwork aside, what makes this space unique is the rolling coffee table that appears to be made from a reclaimed barn door. The oversized industrial wheels make the space a little more interesting than your standard minimalist coffee table. Plus, you get the utility of being able to move it anywhere you want at a moment's notice.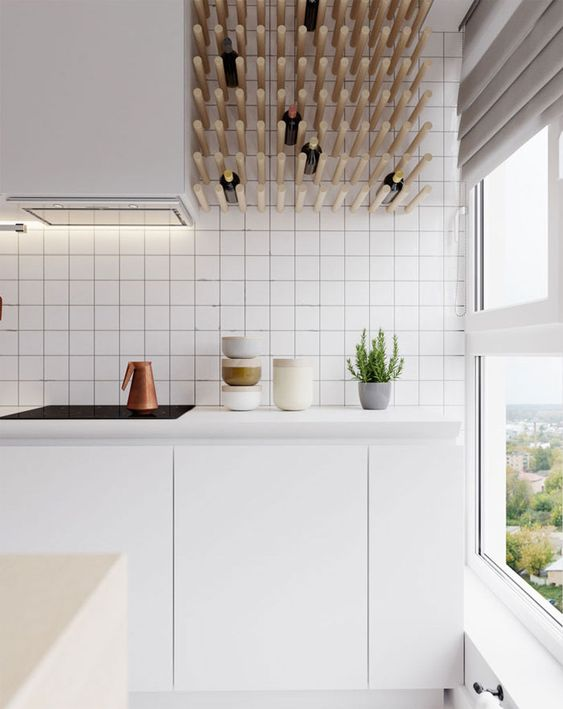 Are you a wine-lover? This cool peg wine rack is what minimalist dreams are made of. Install with caution.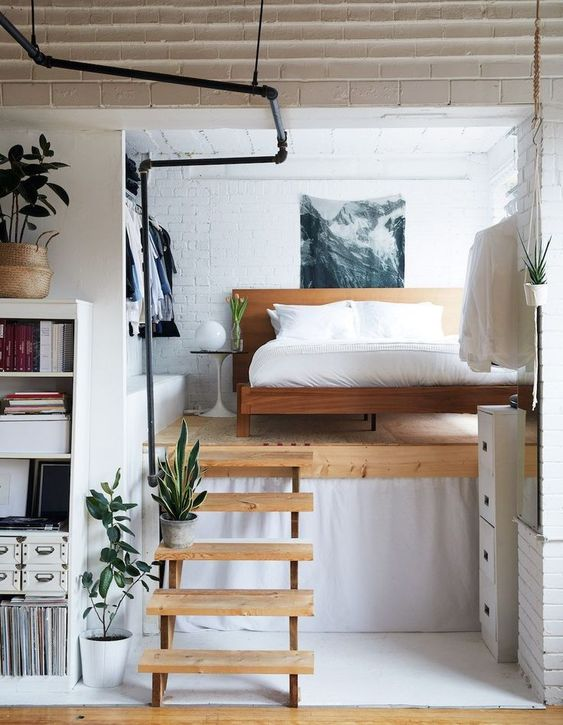 The perfect remedy for a small space is this mock-loft. You got ample storage on the bottom and a cool looking loft-style bed area on the top.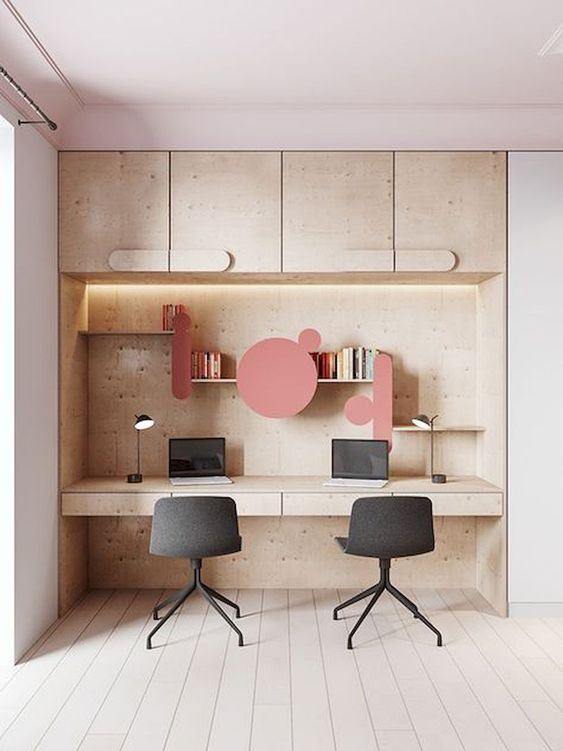 Talk about unique workspaces. This area is made by its peculiarly cool bookcase. Who said you can't have fun with your shelving? We love that the design partially covers some of the books drawing your eye to the design and not on any clutter.
Liven up your space with indoor plants. No floor space? Hang your plants on a sturdy lighting system. It's a great way to add freshness and color to an otherwise dull space.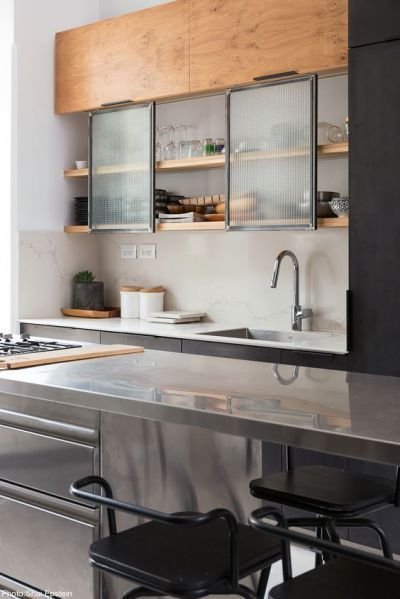 Give your kitchen a Scandi update with exposed pantry space like this one. It'll make you neater (believe it or not) and the frosted sliding paneling breaks up the space and draws eyes up. We're also fans of this stainless steel island--perfect for you aspiring chefs (or clumsy people).
We love how simple some of these concepts are that make them different than your average Instagram home. Next time you tackle your next home improvement project, think outside the box and do something a little different.
Inspired? Us, too. We love innovative design no matter what industry it's in. Keep up with our blog for more design inspiration for the home, office and more!
Editor's Note: Images used in this article do not belong to LARQ.